Licensed Skydivers are skydivers that have their license from the USPA https://uspa.org/
We are starting to host some regular licensed skydivers at our West Point location a couple days a week. May 17th is our first day of this event. We are going to start having this become a weekly thing all summer.
We will have both planes running for formation loads and speed star jumps.
Formation loads is where there are skydivers in both planes. They will exit the aircraft at the same time so the skydivers can meet up in mid air. They are a lot of fun and take exact precision to make happen.
If your a United States Parachute Association Skydiver call us to join the fun.
If your looking to make your first Tandem Skydive please join us also. We are taking First Time skydivers everyday.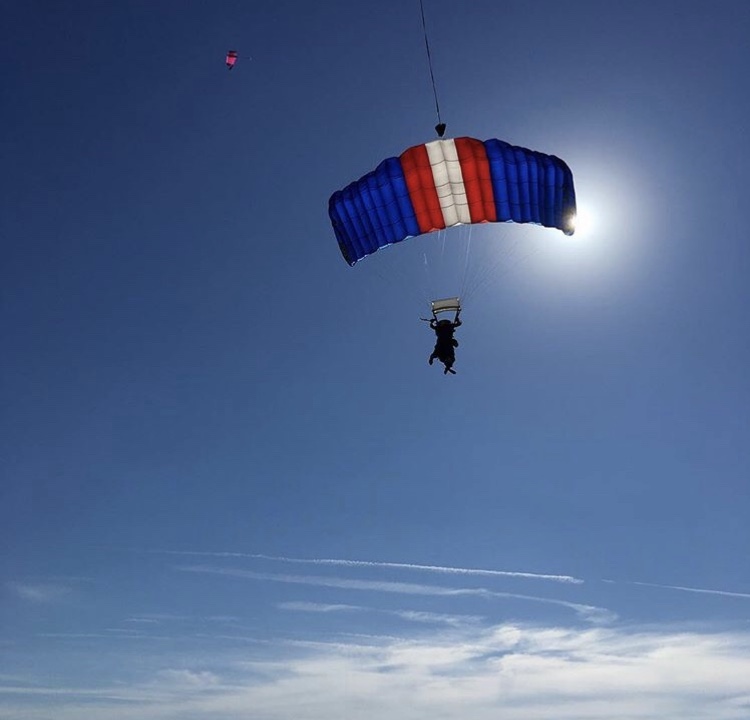 Looking to bring a group out to try skydiving in Virginia? We have you covered.
Usual price for skydiving in $220 and $60 for video or pics.
Group of 4 is $210 for the jump and $50 for video or pics
Group of 6 is $200 for the jump and $50 for video or pics.
Group of 9 is $190 a jump and $50 for video or pics.
Skydiving in VA is super fun no matter if you skydive with a group of decide to come solo. We take many people for their first skydive who could not convince a friend to try it. So they decide to not wait and come skydiving Solo…we love that. Sometimes you just need the adventure and don't have time to wait for someone else.
If you come with a group that is awesome also.  You might want to decide who you want to jump first..its always fun to be sitting in the plane and watching your friend jump out the door…don't worry..your next. LOL
We are open 7 days a week for skydiving in VA so come alone or grab some friends and join us in the sky soon.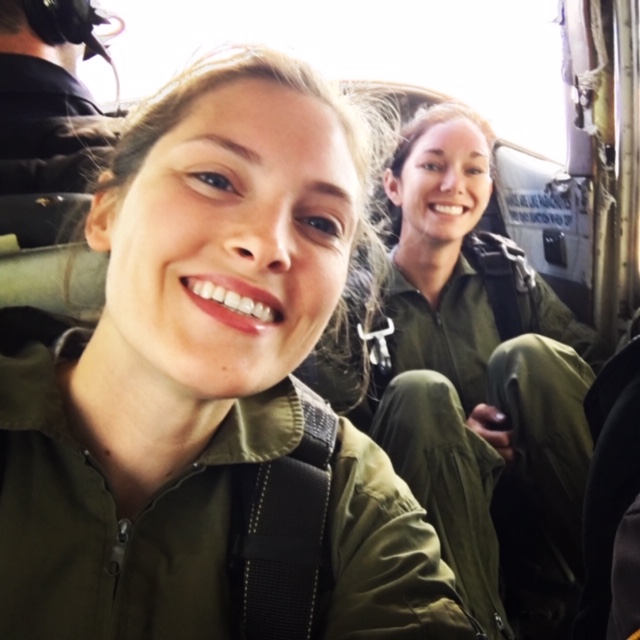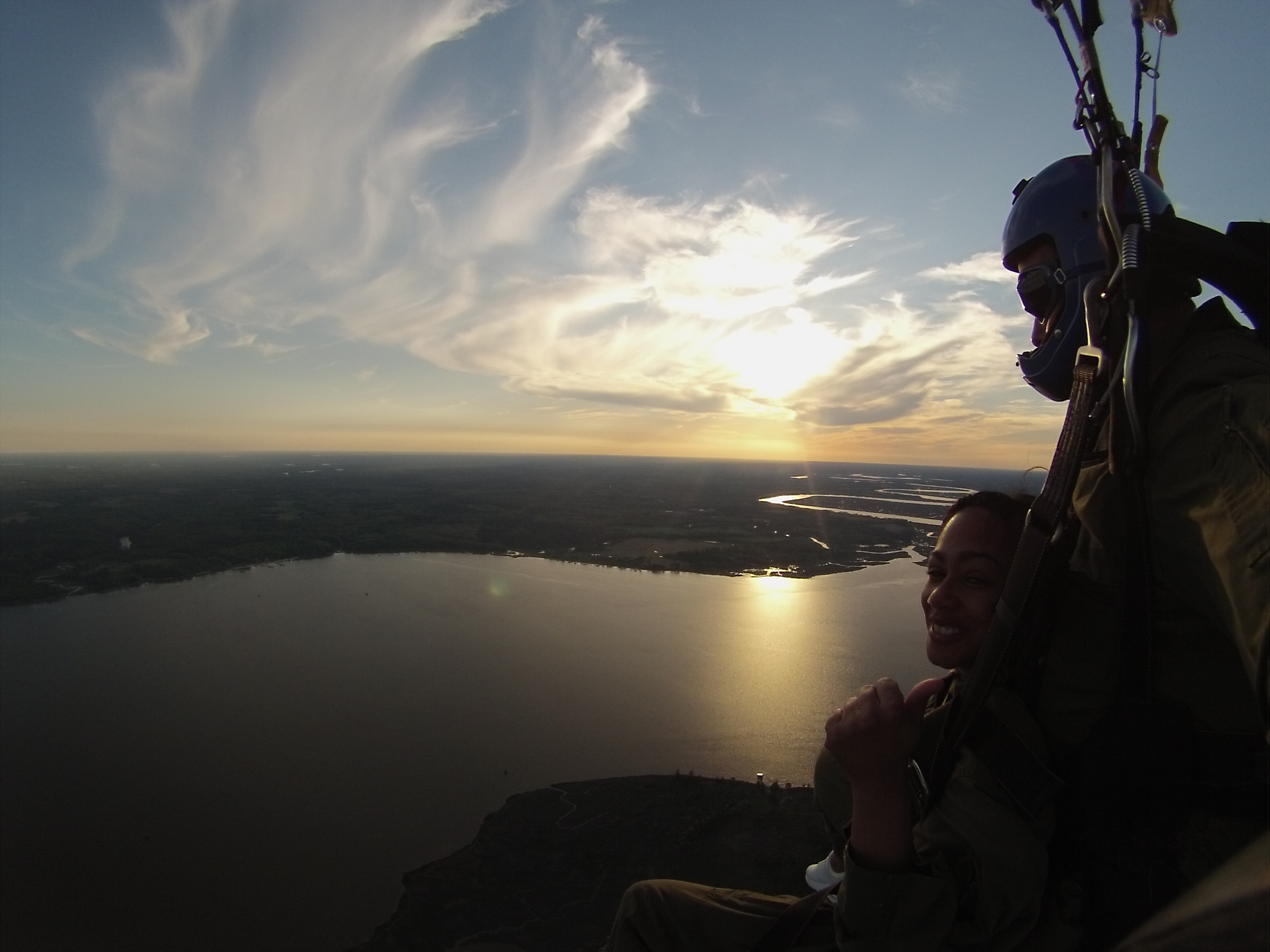 So you are looking to check skydiving off your bucket list? Well we are here to make that dream come true.
We have the best locations in Virginia to make your tandem skydive. Take a look at the pics on this site and you will see us skydiving right over the water. We have the BEST views in Virginia to jump out a perfectly good airplane.
Wanting to skydive? We are open every day so just make your reservation online or call us at 866-553-2915. Let us know the day and the time you want to arrive. Plan on being here for two to three hours for your jump.  Training only takes about 5 minutes. That's right, five minutes! You are attached right to us, so all you have to do is keep your eyes open and enjoy the ride.
It's Spring Break this week, so we have been jumping every day and the weather has been perfect.
Don't let another year go by without having that adventure you have always wanted to try. Join No Limits Skydiving for your adventure today!