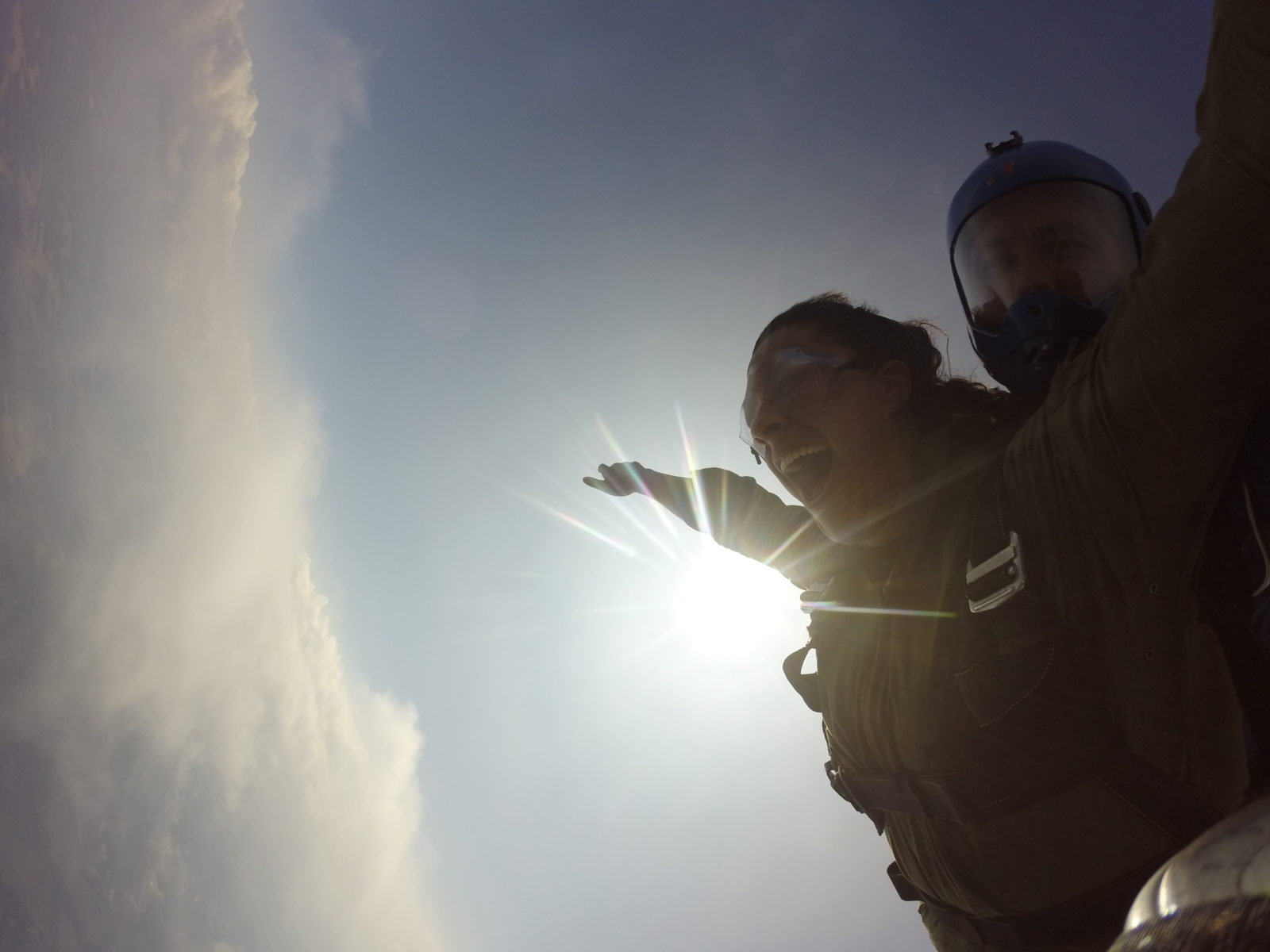 Most people want to try skydiving just one time. Kind of a bucket list item they want to check off. Jumping from a perfectly good airplane is something most people have thought of trying at least once. No Limits Skydiving loves taking people on their first jump. Tandem Skydiving is the easiest and safest way to go skydiving, you are attached to a certified instructor with thousands of jumps. During a Tandem Skydive, you can relax and just enjoy the ride. Keep your eyes open and enjoy the thrill, let us do all the work!
There are some people who also want to learn how to skydive on their own. Making a Tandem Skydive is still required by No Limits Skydiving to work toward achieving your USPA A License.
Being attached to an instructor during your skydive gives you first hand training for the entire skydive. This is much better than just a classroom. Let us know you are interested in becoming a skydiver and we will train you during the skydive. We will allow you to pull the rip-cord and help us guide the parachute to landing.
The first Tandem Skydive will be a normal jump, but your second skydive will be a training jump.
Warm weather is here and we are jumping everyday. We hope to see you soon at No Limits Skydiving!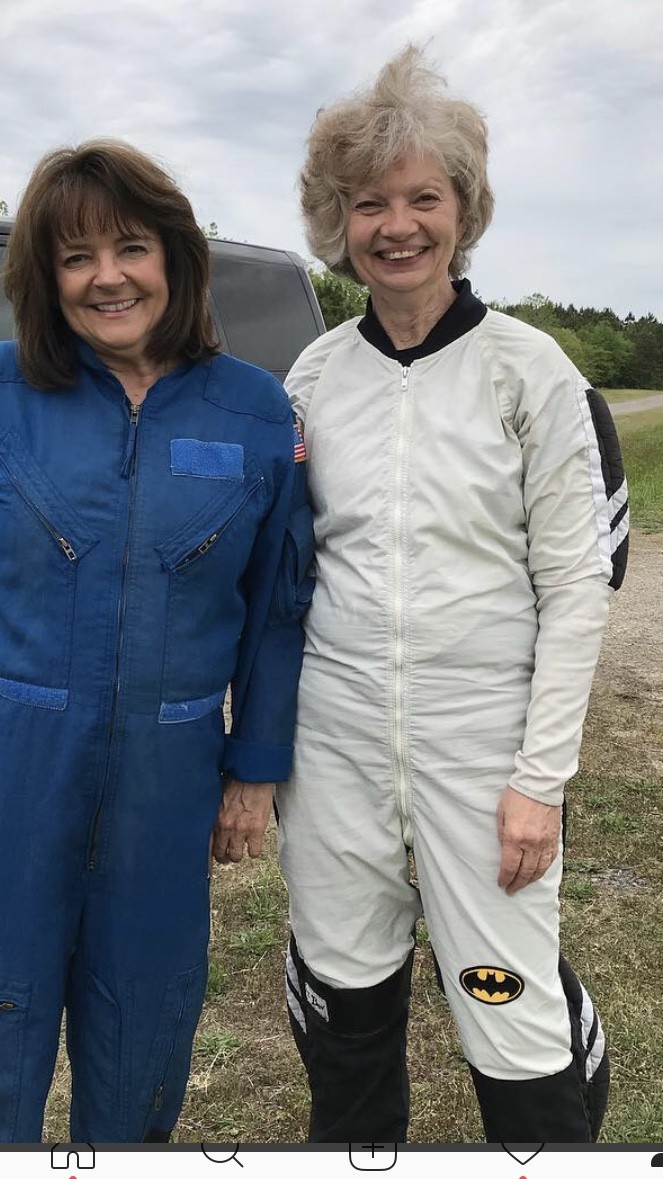 Mothers Day weekend is here soon and what better way to celebrate than tandem skydiving in VA!  No Limits Skydiving will be offering discounts for our video/pictures package this coming Sunday. Bring your mom to skydive and she will receive $20 off our video and pictures package.
This weekend the weather is looking great and we will be skydiving from 9 AM till sunset. Spots are filling fast as they do for every weekend. You can make a reservation by calling us or booking online.
I hope everyone has a great and safe Mother's Day, we would love to see you in the sky with us soon!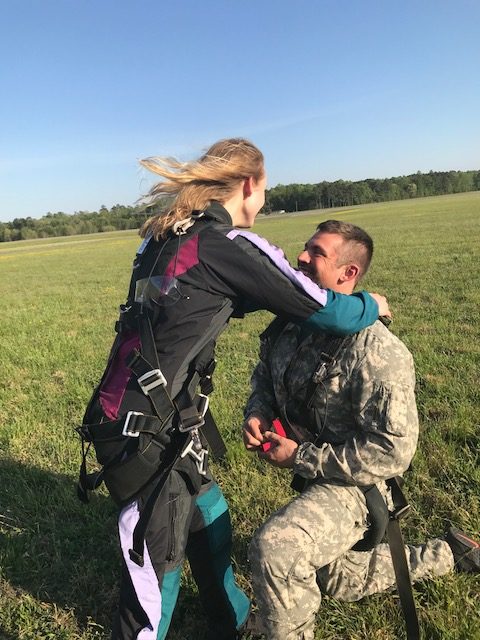 We love taking people on Skydives, but some jumps become more special then others. Birthday jumps and other special events are always bucket list items for tandem skydivers.
This week, we took a pair on their first skydive. When they landed, he popped the big question… She said yes!!!  Being a part of these moments makes our job just that much more awesome. We had him land first and was waiting for her on landing. As soon as she landed, he was waiting for her with the ring. We took video and pics of the entire jump so they will be able to relive the skydive for years to come.
They chose our West Point location for their skydive so they had a great sunset view of the rivers on their jump.
Skydiving in VA is such an great job, and we are happy to be a part of peoples skydive adventures. So if it's a birthday, wedding proposal, or you just want to experience free falling, we hope you join us soon.