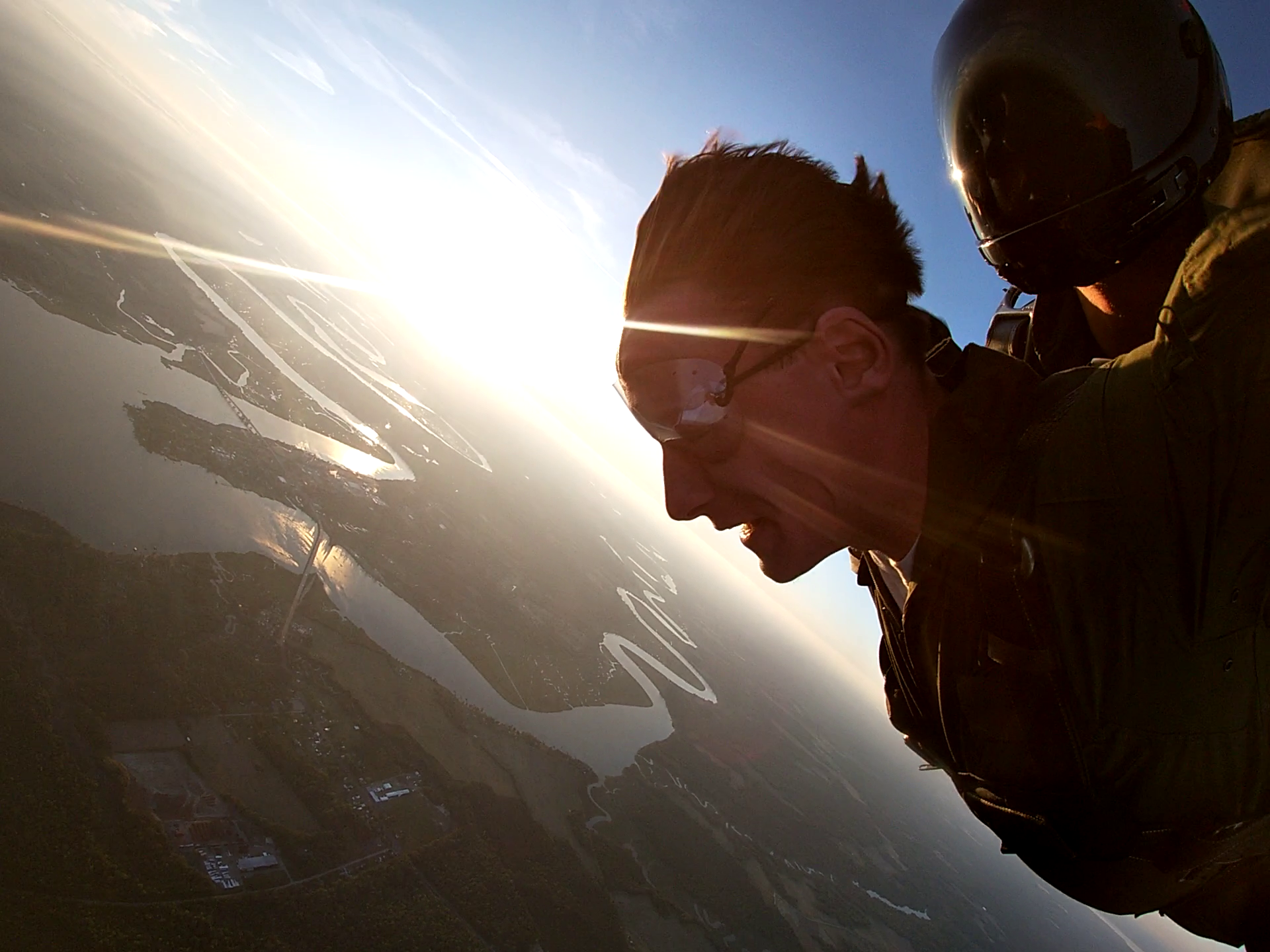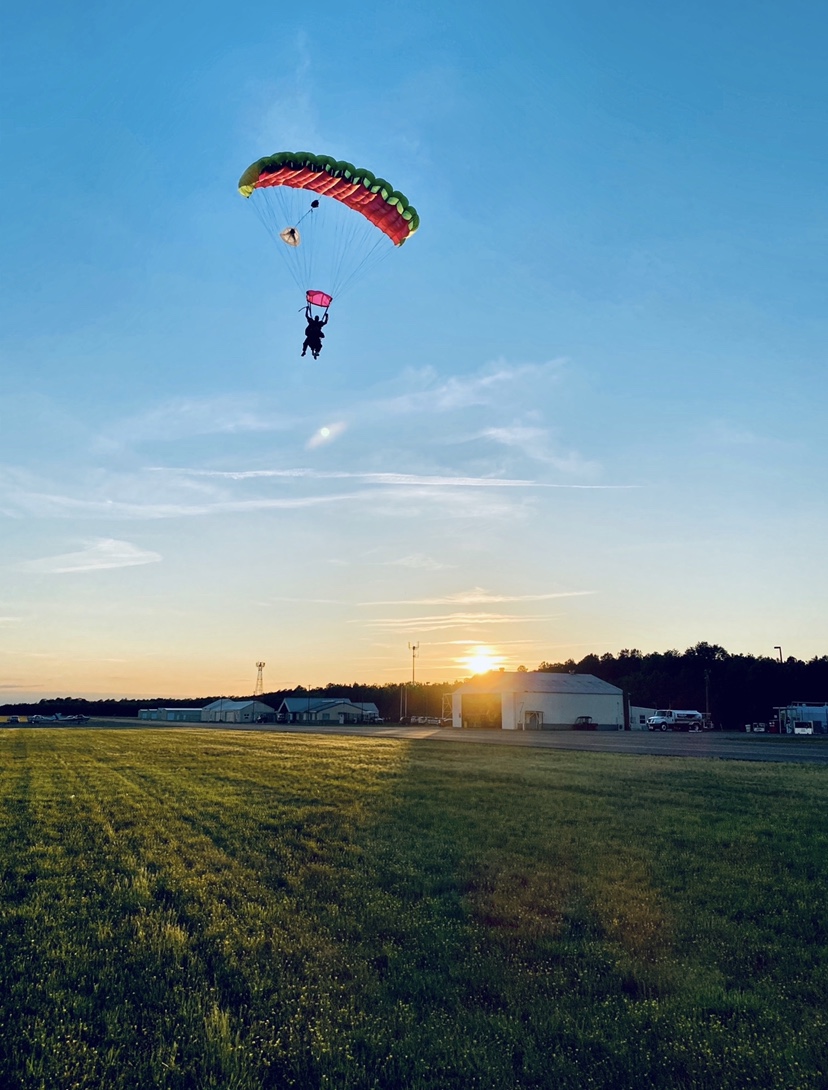 I wanted to post a great skydiving picture of us landing recently on a sunset jump at our West Point location.
We have upgraded all of our camera systems this year. We use the newest Go Pro Hero 8's that are 4K. The clarity is amazing. When you skydive with us, you can choose video or pictures, or you can get both. While it's completely up to you, you should at least get one. It's crazy to make a skydive and not record your first jump!
Once you finish your skydiving in VA, we will upload your jump to a flash drive and you receive it that day, that way to can relive your skydiving experience over an over again.
We are open everyday now for skydiving and hope you decide to come join us soon!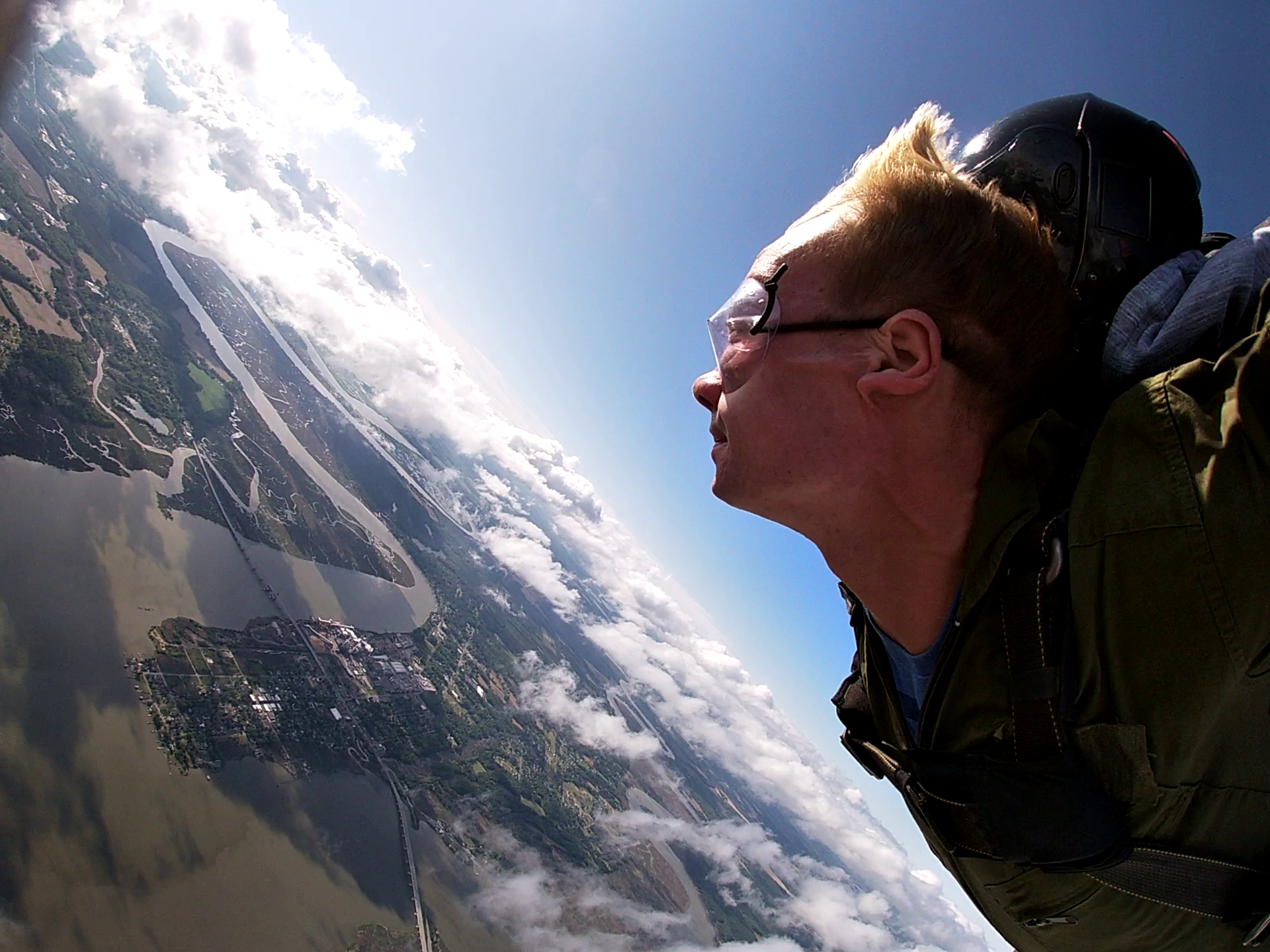 We just took a customer who wanted to make a skydive for his 30th Birthday. There is no better way to celebrate a special day than jumping from an airplane!
No matter what special day you are wanting to jump for, or if you are just looking to jump because it's on your Bucket List, we hope you choose No Limits Skydiving. We are open seven days a week for skydiving in Virginia.
Our West Point location is the only skydiving School in Virginia that you can skydive over the water. The best views possible are at No Limits Skydiving. Join us soon for your skydive.