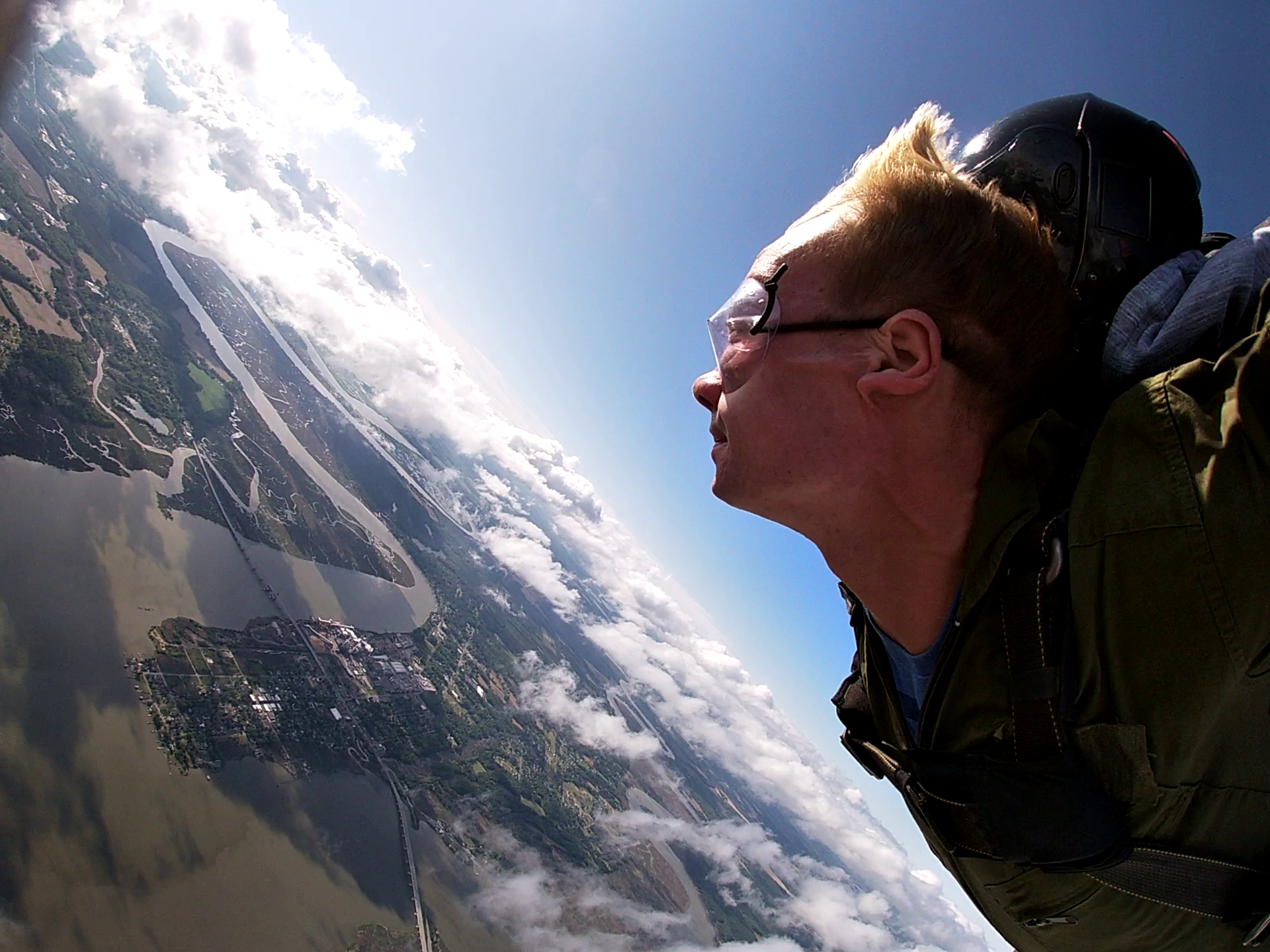 We just took a customer who wanted to make a skydive for his 30th Birthday. There is no better way to celebrate a special day than jumping from an airplane!
No matter what special day you are wanting to jump for, or if you are just looking to jump because it's on your Bucket List, we hope you choose No Limits Skydiving. We are open seven days a week for skydiving in Virginia.
Our West Point location is the only skydiving School in Virginia that you can skydive over the water. The best views possible are at No Limits Skydiving. Join us soon for your skydive.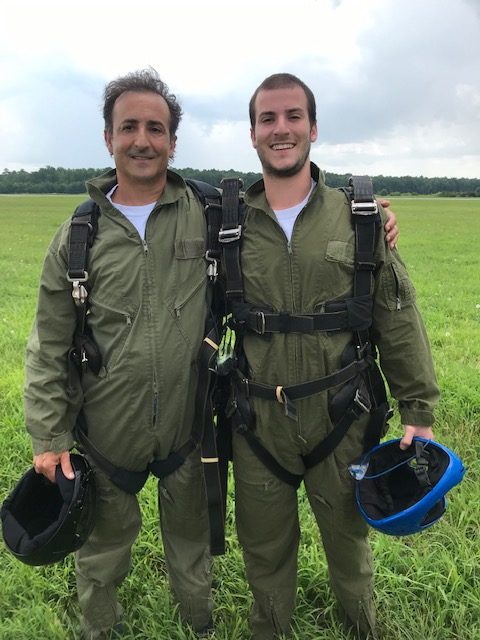 With the warm weather here people are looking to enjoy outdoor activities. There is nothing more outdoor then skydiving in Virginia.
No Limits Skydiving offers Tandem Skydiving seven days a week in two locations in Virginia. We are the only Drop  Zone in Virginia that is set up specifically for Tandem Skydiving. We have done everything to make your first skydiving experience special. Every other place in Virginia allows regular licensed skydivers at their location. By doing this, they must be set up to cater to those jumpers instead of concentrating on other customers.
With No Limits Skydiving, everything is set up for people looking to do a Tandem Skydive. It could be your first Tandem or your fourth Tandem Skydive, we are in business to make sure you have the best time possible.
We have purchased new Go Pro 8's that take video and pics in 4K Ultra HD. We have purchased new parachute systems this past winter along with updating new props on our aircraft.
Check out this video of some of our staff doing a training jump a couple of weeks ago: https://www.youtube.com/watch?v=UE7Z5R14KO4
No Limits Skydiving takes thousands of people on Tandem Skydive's each year, we have done this for over 10 years. We hope you decide to join us for your skydiving adventure soon.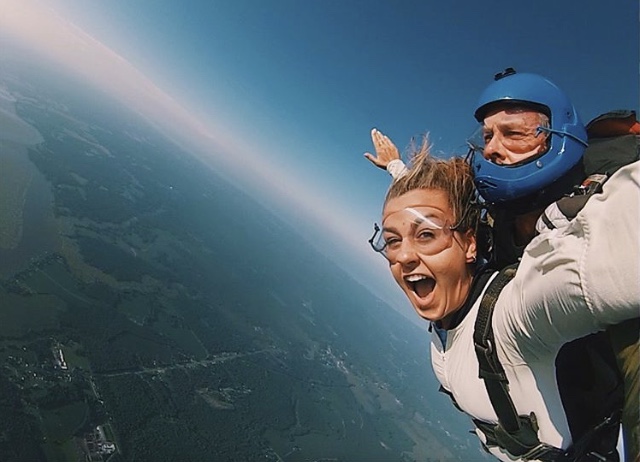 Ok, so 2020 has not started with a lot of fun so far. Things are looking up, and we are ready to share an adventure in the sky with you. The last couple months should show all of us that life goes by fast.  We should all keep in mind that if you keep putting off that special trip, or any adventure you have considered, then it's a mistake.
With everyone stuck in the house, people are going stir-crazy, especially with Summer fast approaching. We hope you decide to come make a skydive with us and share our love of the sky. We believe that skydiving is one of the best adventures you will ever have.
If you from a VA Beach or anywhere in Virginia we hope you decide to join No Limits Skydiving for a skydiving trip soon.