Just wanted to post a quick note about one of our Tandem Instructors in Virginia. Our staff member Mark just returned from a skydiving trip to Egypt where he skydived over the pyramids. He landed right beside the Pyramids in Giza, Egypt.
They were able to use a C-130 of the Egyptian Military and were in free fall right over the pyramids. While there he made the jump with skydivers from all over the world.
When looking to make your first skydive join us with the most experienced staff. Join us for your skydive soon.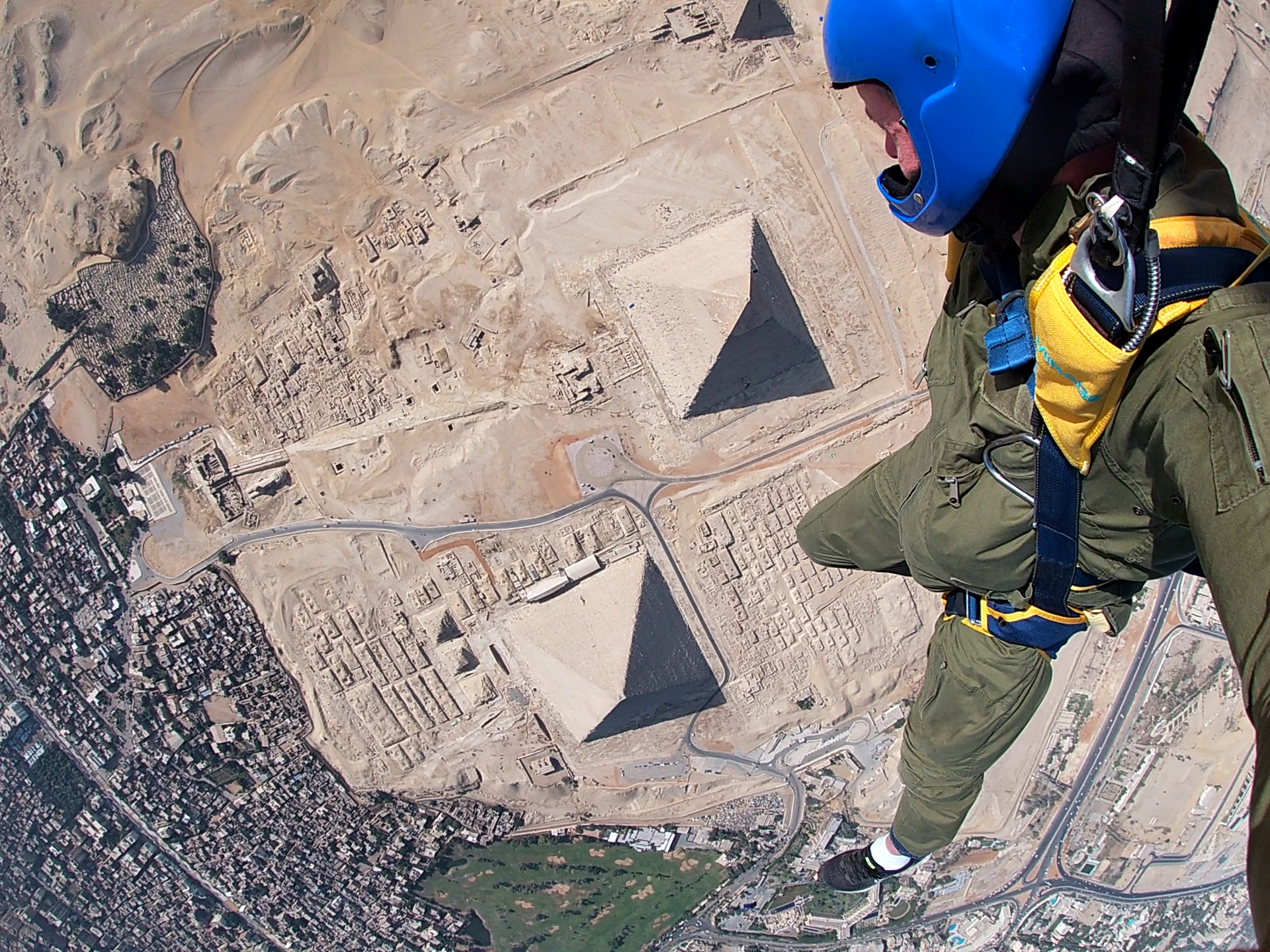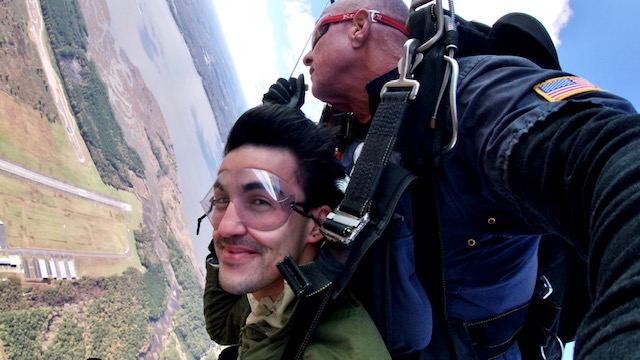 After five straight days of rainy weather, the sun finally made an appearance on Saturday. We skydived all day with perfect Fall Weather. Hopefully we can get another month of skydiving before winter finally arrives and we close for a couple of months. November is a great time to skydive in Virginia, so come join us before the 2020 season is over.
We have actually had an amazing 2020 skydiving season, and have met so many amazing people doing their first jump. The best part of our job is meeting the people who want to jump from a perfectly good airplane. Our West Point location will be open till mid December and then we will be closed for two months. If you are interested in skydiving with us before we close for the season, you can make a reservation here.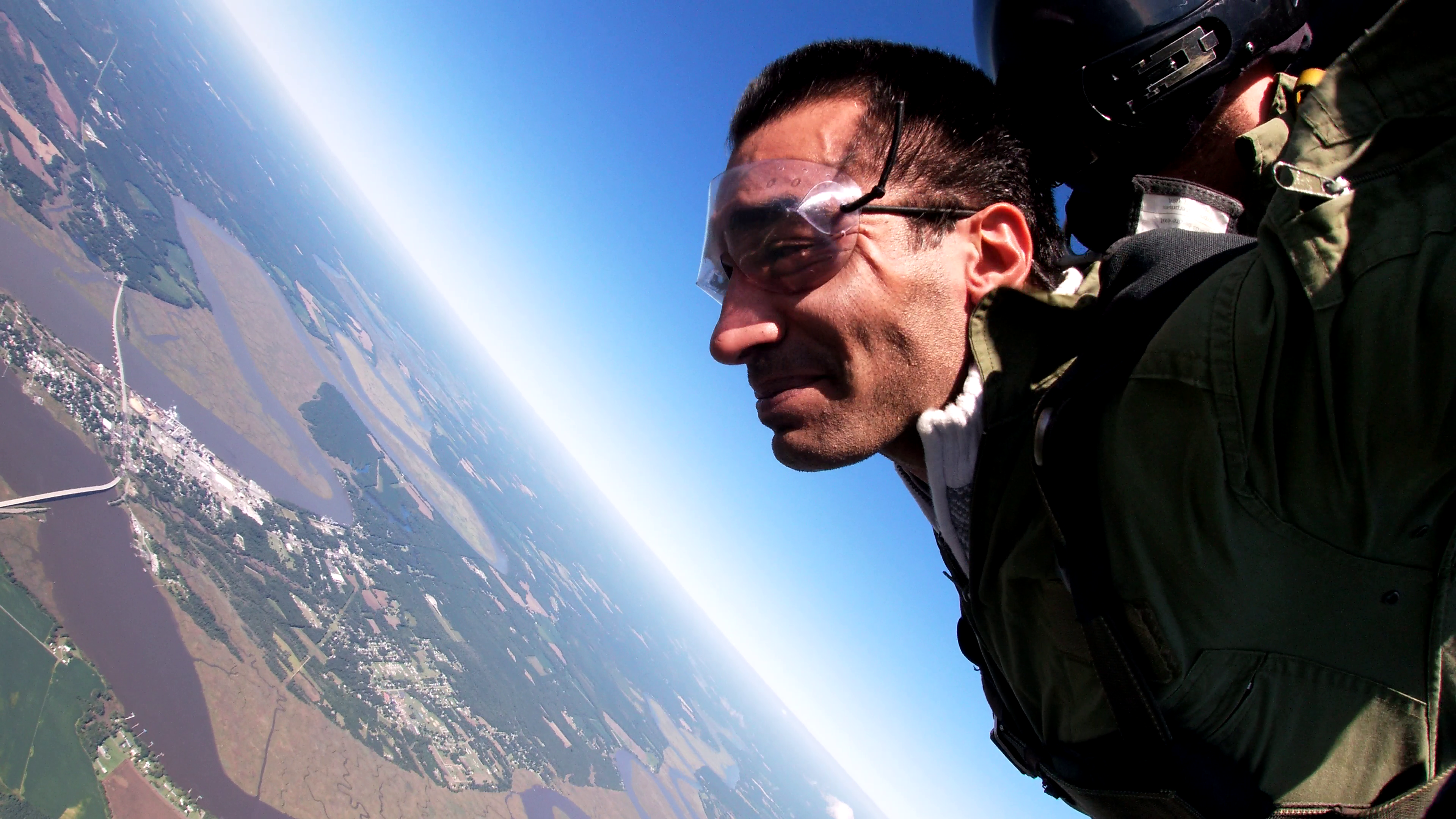 Wanted to share a picture of a jump we did from this week. We have the best views for skydiving in Virginia. We are the only place in Virginia that you can skydive over water. We jump right over the York River with views of the Chesapeake Bay.
If you are looking to make a skydive, choose the Drop Zone with the best views. No Limits Skydiving has the best views for skydiving in all of Virginia. Join us soon for your tandem skydive soon!