No Limits Skydiving has the most experienced skydivers in the state of Virginia. One of our Tandem Instructors has over 12,000 jumps. Another instructor has over 14,000…yes 14,000 skydives. You will not find more qualified skydivers in Virginia. We hire the best to make sure you have the best time possible when making your Tandem Skydive.
One of our head skydivers is in the Maldieves this week skydiving over the island of Koodoo. This is the first time skydiving has been allowed on this island. Our instructor is there taking part in this amazing event. He will be back on Feb 25th to join us for Skydiving in VA.  If your looking for the best skydivers to make your jump with then please take a look at No Limits Skydiving.
We hope to see you soon.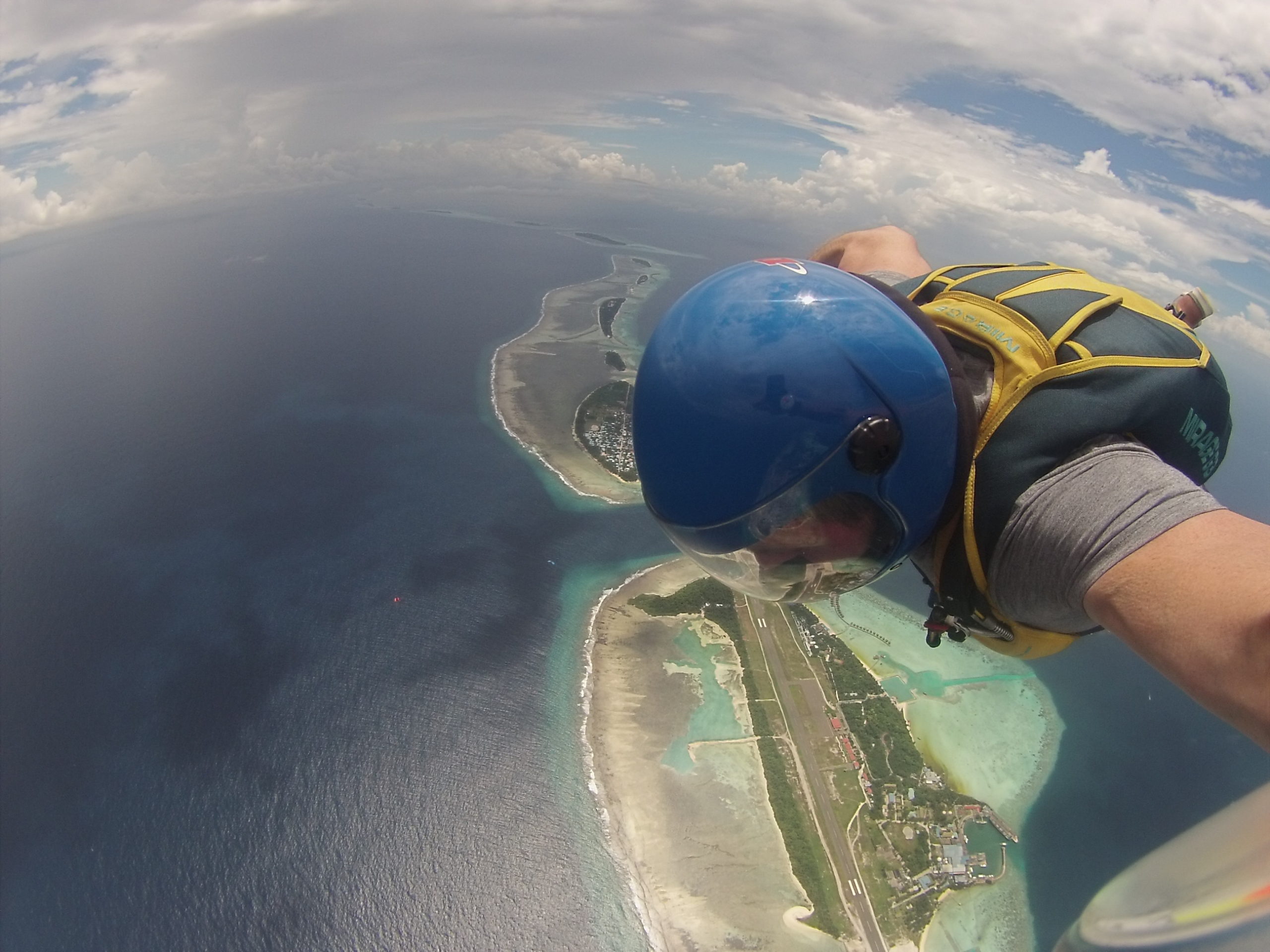 People have many reasons they want to try their first skydive. Birthday's, graduation's, and anniversary's are three of the biggest reasons. We love taking them all on a skydive but some of our favorite jumps are Wedding Proposal's. We love being a part of a couples special day.
We have done many wedding proposals and each one is special. We usually land the groom first so he can be waiting with the ring as she lands. We also have staff members stretch a big "Marry Me" banner on the ground to be seen under parachute. We have had grooms come up with many different ways to propose to that someone special. Call us with your idea and we can make it happen.
Events like this make our job even more special. We hope to see you skydiving with us soon no matter if its your first skydive or your tenth. Join No Limits Skydiving!!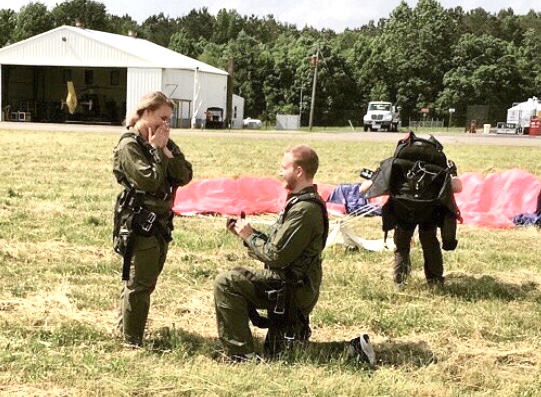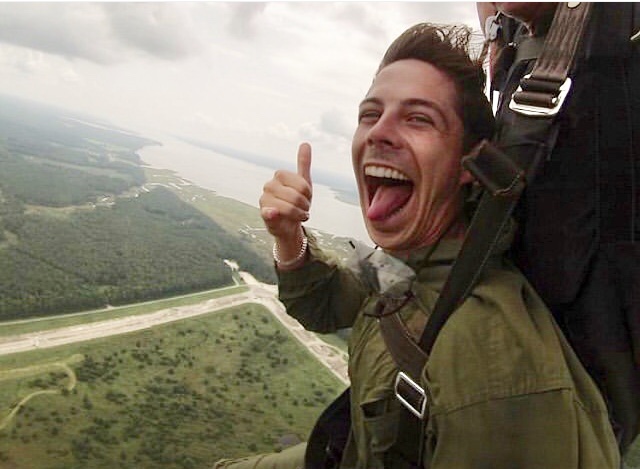 In the off season of Dec and Jan we are always busy inspecting equipment. Anything that needs replaced or fixed gets worked on. This includes are cameras for video and pictures.
We have just purchased brand new Go pro 8's to record videos and pictures. These are done in 4K and they are a major step up from other systems.  The clarity is amazing. All the staff is excited to start using the new cameras. Of course, we love to see ourselves in video as much as the customers like it. When we see a special shot or picture we save it for ourselves.
We are looking forward to the 2020 season of skydiving in VA and are excited to see the new footage of our jumps!
Video or pictures of your skydive are $60. Video and pictures are $85.
Hope to see you skydiving with us this year.