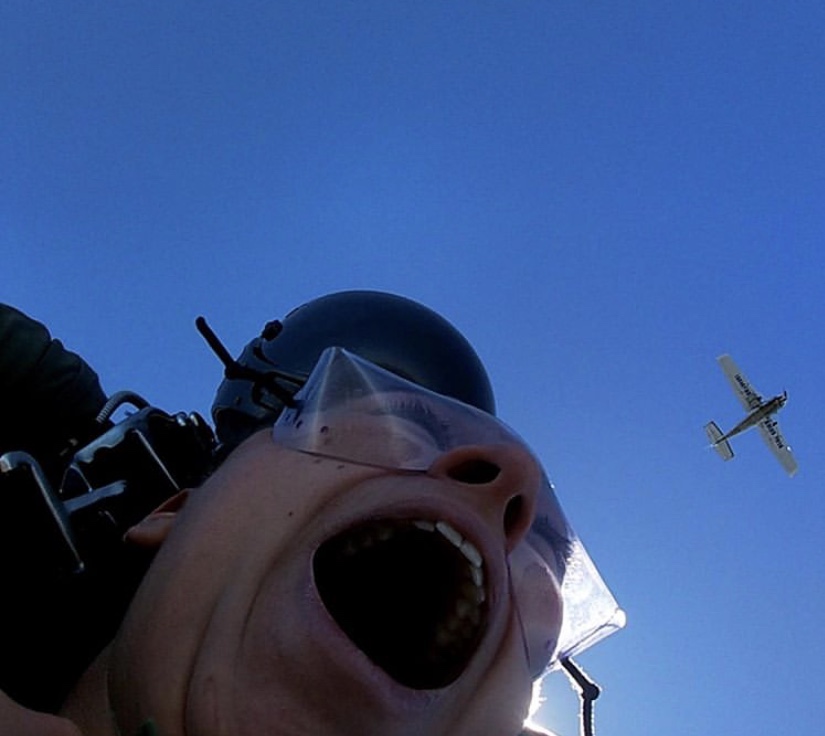 Skydiving is a passion of everyone who works in the skydiving industry. No matter if you are a pilot or an instructor, people that work for a dropzone love what they do. There is no better joy then taking someone on a skydive and showing them our office in the sky.
Almost everyone is nervous on their first jump, but all of our skydiving instructors have thousands of jumps on their record, and we are here to make your skydive as fun as possible. We try to make sure you are relaxed as much as possible during the jump. You are attached to a certified Skydiving Instructor who has been doing this for years. Besides having thousands of jumps under their belt, all of our staff have worked as full-time skydiving instructors for over 10 years.
The best part of taking someone on their skydive is watching their excitement during the jump. It is the best feeling to be able to introduce a customer to skydiving. No matter if it's for your birthday or a graduation, or even if for no special reason, we love taking people on a skydive!
We hope you decide to make your skydive soon with No Limits Skydiving so we can see your smile!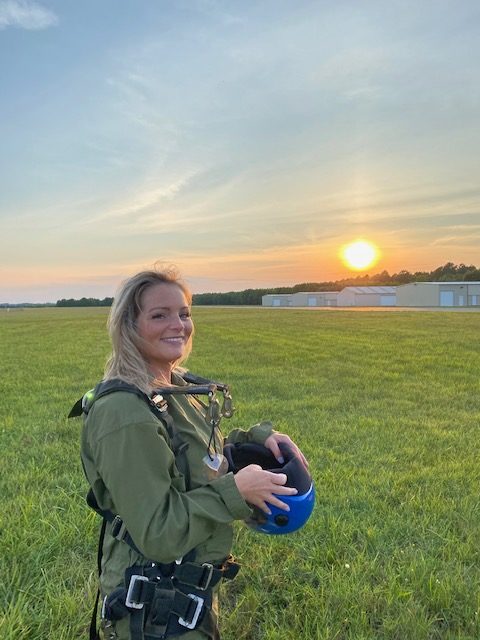 No Limits Skydiving is open seven days a week for skydiving. We are the only skydiving dropzone in Virginia that is open every day during our season.
All you have to do to reserve your spot to skydive is make a reservation online or call us at 866-553-2915 to let us know the date and time you want to make your Tandem Skydive. We are open for jumps from 9am all the way to sunset. Our sunset jumps are the most popular and get booked up fast, especially on weekends.
Weekends of course are our most popular time to jump, but weekdays are great since there are less people and you get the exact time you want to skydive. For a skydive on Saturday, for example, you would need to call at least a week out to get the time you want.
No matter if it's a weekend or skydiving on a Tuesday, No Limits Skydiving is here and ready to take you on your skydiving adventure. Come join us soon!