Check it out. Tandem skydiving in VA – it's truly an awesome feeling doing what you love for a living!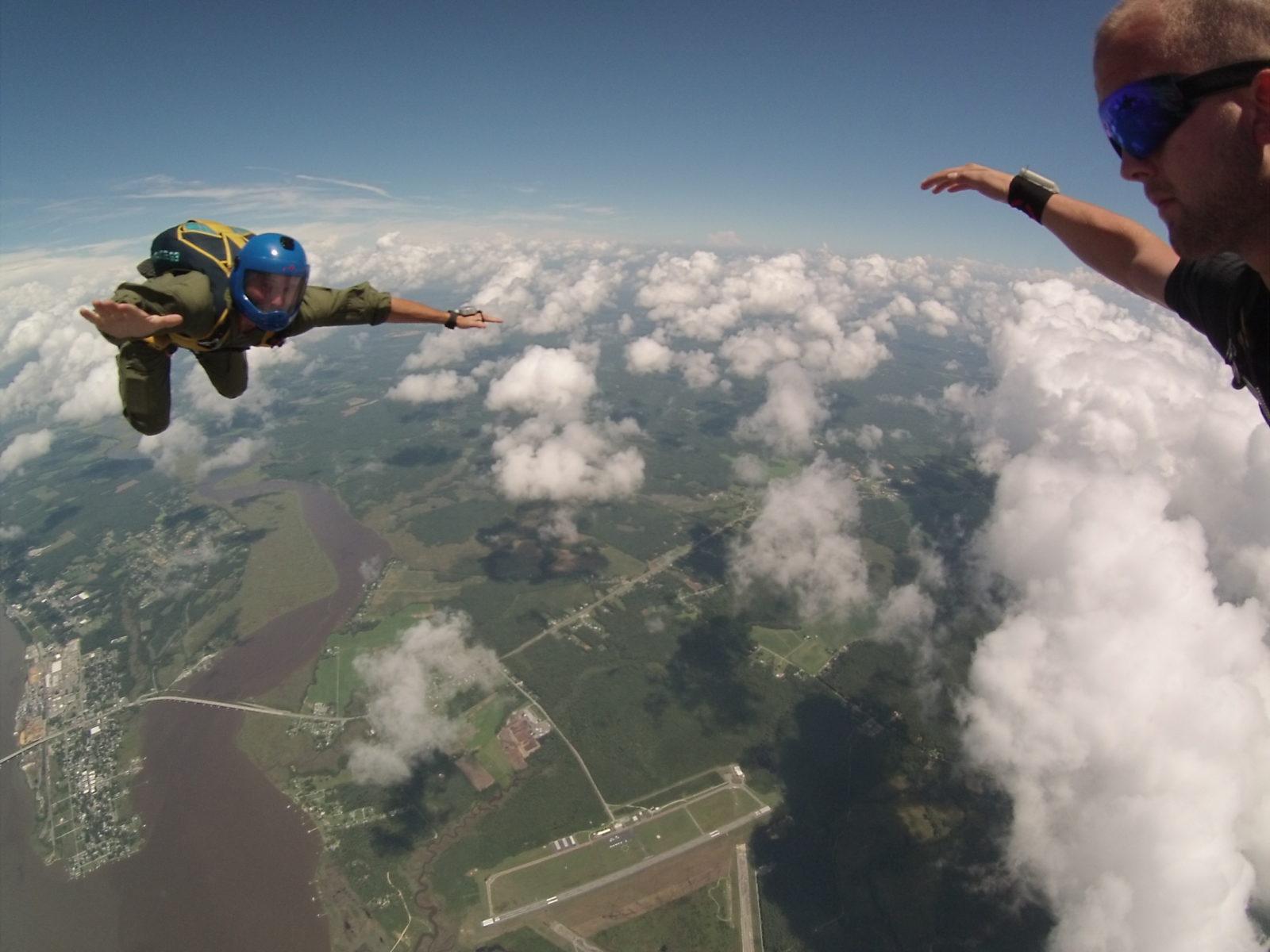 No Limits Skydiving will be bringing the game ball into University of Richmond Football Game on Oct 6th. We will have two skydivers landing at the big game at 3:00 PM. One with the university flag and the second with the game ball.
With our Drop Zone being the closest to Richmond, a lot of our customers come from the area. It's always nice to be hanging out in the city and run into someone you took on their first tandem skydive. Happens all the time!
The Fall season is here and this is the BEST TIME to skydive all year. The air is crisp and you can see for miles. Come join us for your skydive before the year is up.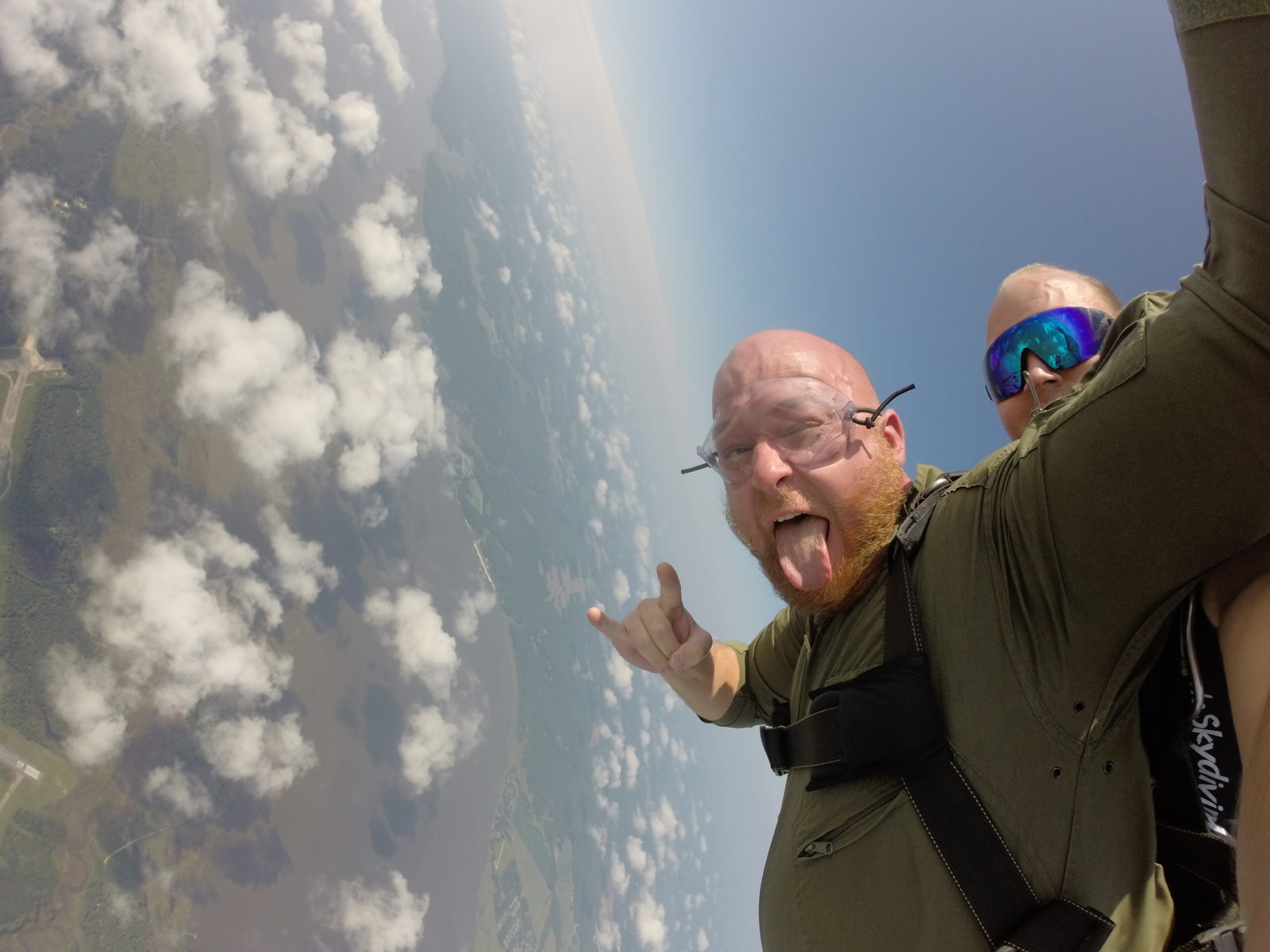 Yes…we will be open this weekend. No Limits Skydiving is open everyday, even on holidays. We start at 9:00 AM on Saturday and Sunday and will be doing tandem skydives till dark. Make your reservation and join us for your skydiving adventure before Summer is officially finished!
We will also be doing some training jumps this weekend for an upcoming skydive into University of Richmond's Football Game in Oct. Our staff members will be making a few skydives with a large American Flag for practice.
Join us for your Tandem Skydive, the same company that major sporting events trust with their events.