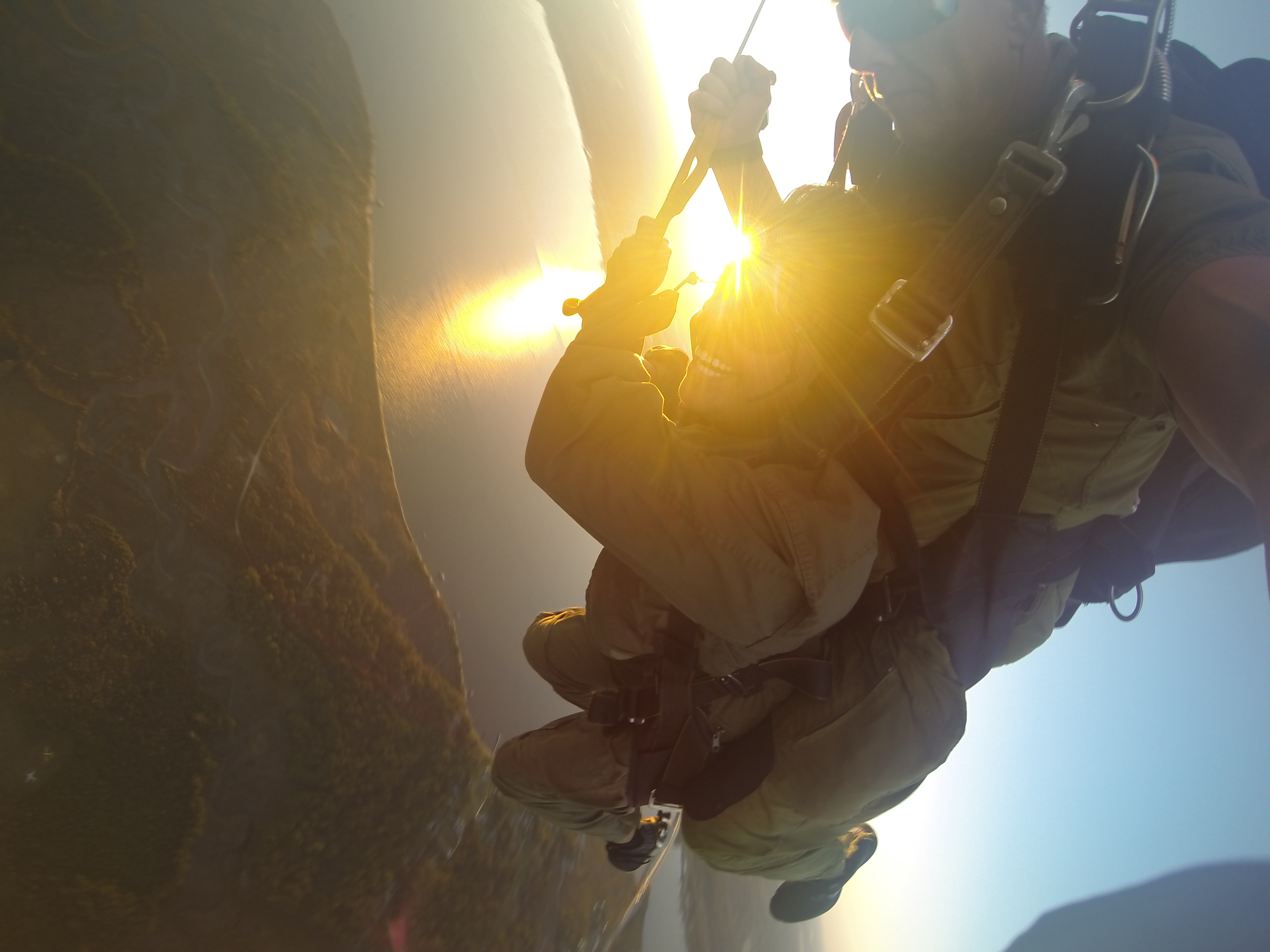 Wanted to share this picture of a recent skydive at our West Point Location. Everyone wants the best view for their first skydive. If you are looking for where to skydive in Virginia, then look no further.
Our location at West Point is right over the water and even our pictures cant do it justice. This picture was taken last Saturday around 6PM, when the sun is reflecting off the York River.  The customer in the picture is being allowed to steer the parachute with instructor supervision. If you feel comfortable, we allow you the chance to steer the parachute for a bit.
The weather is becoming nice in Virginia now, so come join us in the sky soon for your skydiving adventure!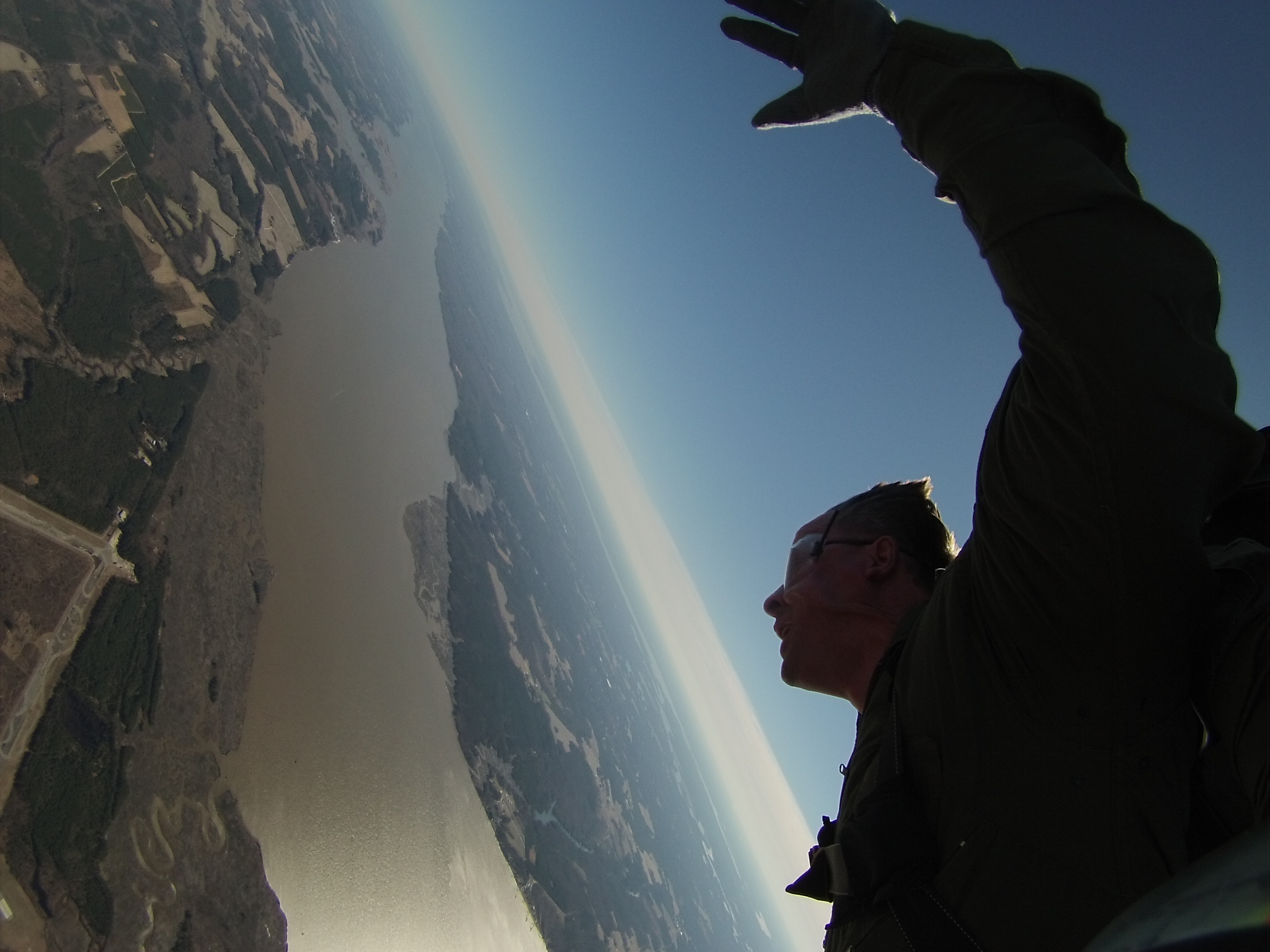 If you are going to make only one skydive in your lifetime, you want to choose the location with the best view. We would like to present you our West Point, VA location. The views here are simply amazing.. we have the views of the Chesapeake Bay and of three rivers – The York, Rappahanock, and the James River. We actually skydive right over the York River which is beside the airport.
We are the only Skydiving drop zone in Virginia where you can skydive over the water. We chose this area for the view. Being in free fall and looking at the Chesapeake Bay is hard to put into words.
If you are searching for the best place to skydive in VA, we hope you consider our West Point location.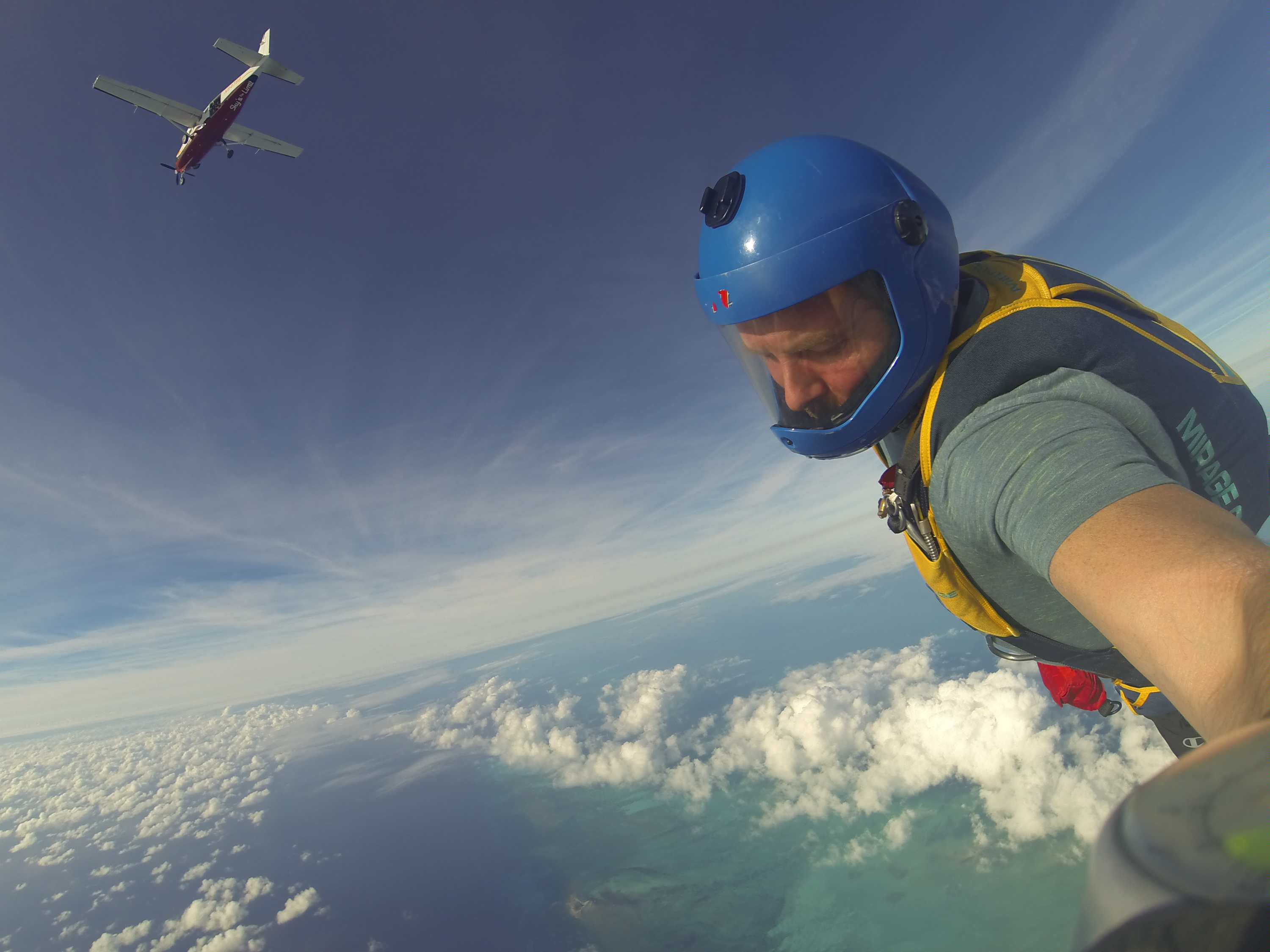 We are the closest skydiving school to Virginia Beach. Right down 64 to our location in West Point, VA. Virginia Beach is Virginia's biggest tourist destination during the Summer. There is nothing better then a day on the water at VA Beach. The boardwalk at the beach also has many great activity's such as great food and stores. Everyone loves a day at the beach!
After you have relaxed for a few days and craving a little adventure, give us a call. Skydiving is a perfect way to make your vacation something special. We are open everyday, so we make it easy for you to schedule a Tandem Skydive on the day that works for you. We are open from 9 AM until dark seven days a week. On weekdays, your jump should take about three hours. So you can make your skydive and be back at the beach by afternoon. Or enjoy the beach for the first part of the day and join us in the sky for an afternoon skydive.
The owner of No Limits Skydiving is former Navy Veteran that was stationed close to Virginia Beach at Norfolk, VA. It was when he was stationed there that he located West Point as the perfect place to jump from a perfectly good airplane in Virginia.
Warm weather is here and we are open everyday for skydiving. Call us soon to join us for your "Skydiving in Virginia Beach"!