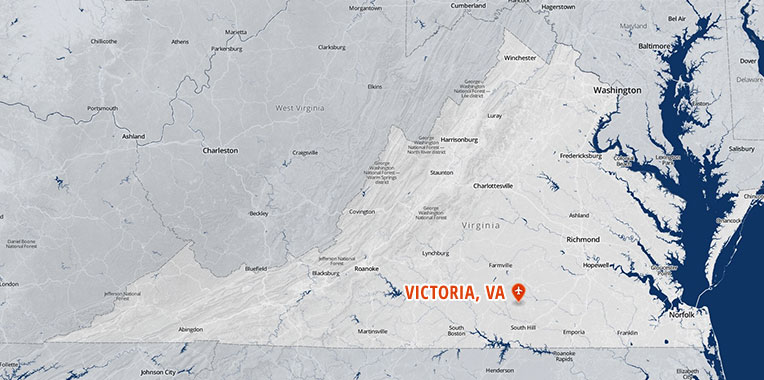 Lunenburg County Airport
The airport in Victoria is called Lunenburg County Airport. Upon your arrival at the airport, you will see a big hanger with "No Limits Skydiving™" on the side. Park your car in the parking lot and walk over to the hanger.
Lounging Area
Attached to the plane hanger is a house for our customers. It has a large lounge area with a large screen TV for you and your guests to watch the video of your skydive. The lounge is air-conditioned & heated for your comfort during cold and warm seasons. Our Victoria location lounging area is equipped with a pool table, a foosball table, and a horse shoe pit to use while waiting for your turn to skydive.
On-site Camping
We are also the only skydiving school to have on-site camping, complete with a bonfire pit available at no extra cost for our Tandem Skydiving Students. We encourage guests to make a weekend out of the event. Camp out on Friday night, and wake up Saturday to make your tandem skydive. We have a few college groups that come to camp and skydive every year.
A Breathtaking View of Virginia and North Carolina's Natural Beauty
We spent almost a year flying over different airports in Virginia in search of the best views. We made sure to stop by the different airports during all four seasons to get an idea of what our tandem students would see during their skydive. When we flew over the airport in Victoria during the fall, we knew we had found the perfect spot. The view at our Victoria location is simply amazing. To the west of the airport, there are no man-made objects to be seen; only miles of rolling hills and trees, with mountains lining the horizon. To the south sits a majestic Lake Gaston. It is hard to put into words just how spectacular the view is in the fall. Imagine miles and miles of the trees in their fall colors. Its beauty even prompted some students to request opening the parachute from a higher altitude, so they could have more time to enjoy the view. Though the area is beautiful in the fall, anytime of the year is a great time to tandem skydive in Victoria.
Landing at the Victoria Dropzone
Lunenburg County has two towns: Victoria and Kenbridge. Both of them are small Virginia towns, and each have their unique charms. Once you have finished making your Tandem Skydive, we encourage our guests to stop by one of the local restaurants and grab a bite to eat. Let them know you just made your first skydive with No Limits Skydiving™.
---
We hope to see you at either of our tandem skydiving locations in Virginia. See which location is closer to you, and make a reservation today.