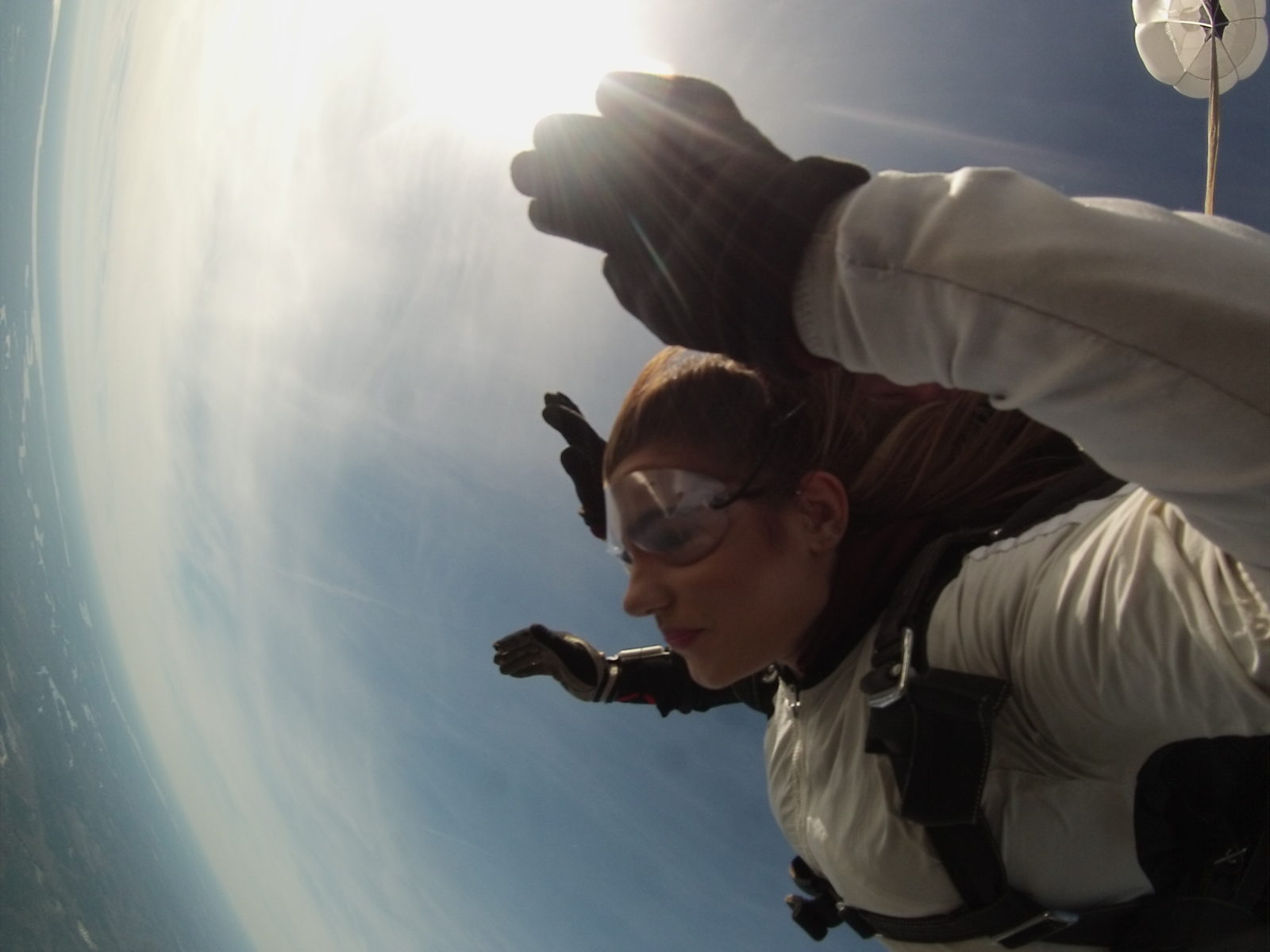 We often get questions about the cost and material of the parachutes we use. I thought I would share some basic info about the gear we use for skydiving.
Parachute systems vary as much as cars do. There are all different sizes and configurations. They are so varied that it would take a 20 page essay to go into all the details about each type.
In this blog I will give our readers a little more info about the parachutes we use to Tandem Skydive in Virginia.
With Tandem Skydiving there are two people suspended under the parachute system, the instructor and the customer. Of course with two people there is added weight so the square footage of our canopy is much larger than it would be for a single skydiver. Tandem parachutes are also usually designed to not be as high performance as a single skydivers parachute. Think of a Tandem Parachute flying over Virginia as a large safe minivan where a parachute designed for a single skydiver as more of a sport car. Our goal in Tandem Skydiving is a nice, easy, and safe flight down. To accomplish this, No Limits Skydiving uses one of the skydiving industry leading companies "Strong Enterprises" for our staff.
http://www.strongparachutes.com/launch/default.asp
Strong Enterprises was one of the skydiving industry leaders in developing Tandem Skydiving. Please take a look at their web site link for more info about this company.
Parachutes can usually be jumped around 300 jumps before the lines are sent off for replacement. The actual fabric of the parachute can easily be used for a thousand jumps if well maintained. One of the biggest harmful effects to any parachute is direct sunlight. So when not in use it is always better to store the system in an area where no direct sunlight can shine on the parachute.
All skydiving containers in the United States are required to have two parachutes. A main parachute and a reserve parachute. The reserve parachute must be inspected by a FAA Certified Rigger each 160 days.
If you have any questions about parachutes or skydiving in Virginia, please contact us anytime. Of course you can also contact us to reserve your adventure day in the sky with No Limits Skydiving!
No Limits Skydiving opens for the 2017 season on February 11th. We are open every day for Tandem Skydiving at both our locations in Virginia. We have two tandem skydiving locations in the state. Both of our locations offer beautiful scenes of the Virginia Landscape during your tandem skydive. Our facility in West Point offers views of the Chesapeake Bay along with three other rivers and is easy to access from VA beach. Hard to beat being able to see all the water while under parachute. The Victoria location has great views of the mountains and of Lake Gaston. The views here in the Fall time are amazing and reservations fill up fast during that season.
During the winter we are closed for Dec and Jan due to it being so cold. This off time also allows us to have the gear inspected and ready for the next season. In Virginia we are lucky that winter does not last to long, even though in January it seems like Spring Time wont ever arrive. As Spring Time comes to Virginia we start to of course get more and more busy with each passing week. The weekends are the busiest but we are open every day to accommodate our customers who are not free on Saturday or Sunday.
We are excited to get this years skydiving season started and hope to see you at No Limits Skydiving soon.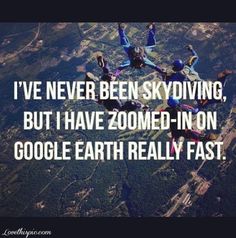 No Limits Skydiving had a great opening weekend for the 2017 season. Our doors opened on February 6th for skydiving in Virginia. We are now open every day for Tandem Skydiving at both of our locations in Virginia.
We started the day with 11 people signed up for their first Tandem Skydive. A few had Birthdays they were celebrating and we even had a couple that were using Gift Certificates they received for Christmas.
One of our skydivers was celebrating her 18th Birthday on the day she skydived. How awesome is that. She had many family members there to celebrate her special day.
We have a had a warm spell here in Virginia so people have been taking advantage of the weather. Seems like everyone is outside during this past week enjoying the sunshine. This week they are calling for it to be in the 80's in most of Virginia so we will be taking advantage of it by skydiving everyday.
For opening weekend No Limits Skydiving provided free pizza for everyone after their skydive. Of course we made sure it was after their skydive..not before ha ha. We are now open and hope to see everyone at either of our locations for their Tandem Skydive in Virginia