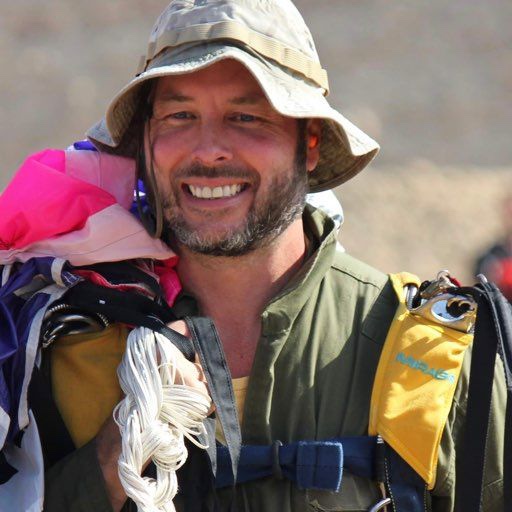 The 2021 Skydiving Season is almost here. We officially open for Tandem Skydiving in Virginia on February 20th, and we will be open every day.
If you are thinking of making a skydive this year (and of course you should be), then you can reserve online here or you can call us at 866-553-2915. You want to make sure your schedule your week day jump at least a day before, and weekends a few days before – especially in the Summer when we are super busy. You can always call and see if we have room that day, because we sometimes have last-minute openings.
If you are looking to put a smile on your face in 2021 and get over last year's vibe, then come skydiving with us! We would love to take you on a skydive and help find your smile. We are a close drive from Virginia Beach, Richmond, or Northern Virginia.
We hope to see you soon!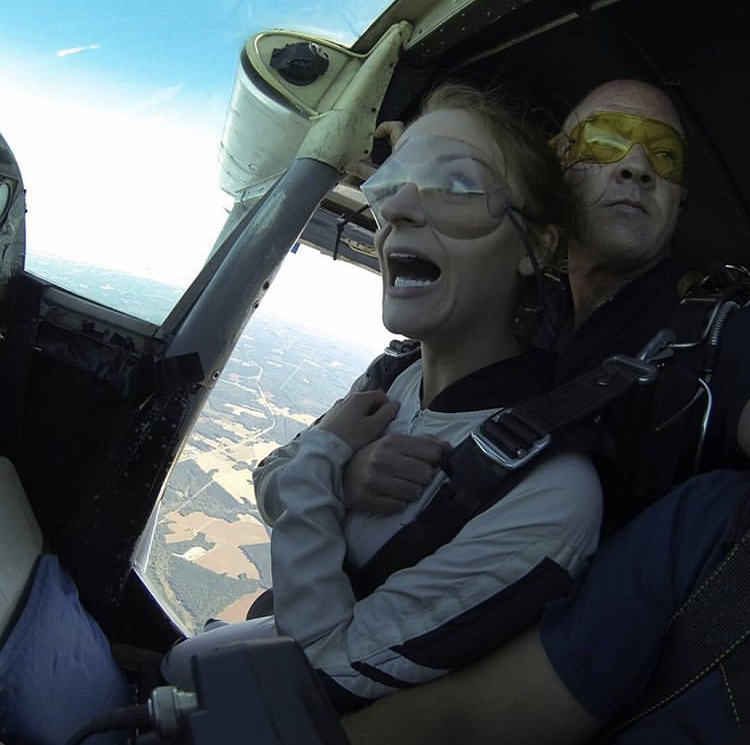 It is totally normal to have a fear of jumping from an airplane. If you don't have a slight fear, than you might be a little crazy – ha ha!
From the time you walk in the office, we try to put your mind at ease about skydiving. All of our instructors are certified by the United States Parachute Association and have thousands of skydives. We love introducing people to our love for the sport of skydiving.
The only real bad part for new skydivers is when the door opens. It is the worst part of the whole day. As soon as you leave the plane, everyone's fear leaves. The anticipation of the skydive is much worst then the actual jump. We want you to relax and really enjoy the view of being above the earth in free-fall. You can relax with the knowledge you are firmly attached to a pro skydiver who has done this thousands of times – literally. So when the door opens, take a deep breath, and really live in the moment. You can make your skydiving reservation here.
We hope to see you in the sky with us soon.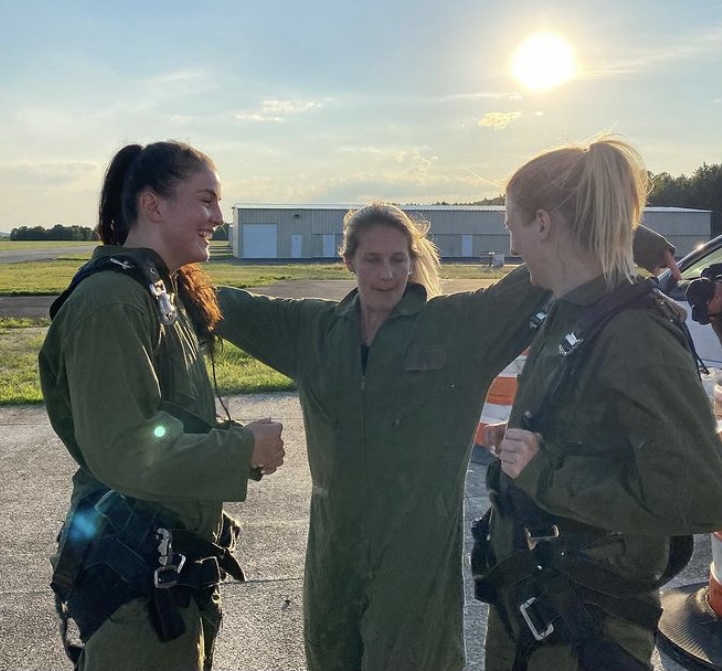 We get calls all the time about the price for large groups wanting to skydive. Our normal price is $220 a jump – but if you bring four people, it goes down to $210. Six people drops the price to $200, and groups of nine or more reduces the price further to just $180 per person.  You will also get a discount on your video if you have at least a group of four people skydiving.
When you come with a group, you will all be together the entire time – when you are filling out paperwork, training, and getting suited up. There is no better way to spend the day than grabbing some friends and making a skydive. So get your group together and join us for a tandem skydive! We will make sure you and your friends have a great experience.