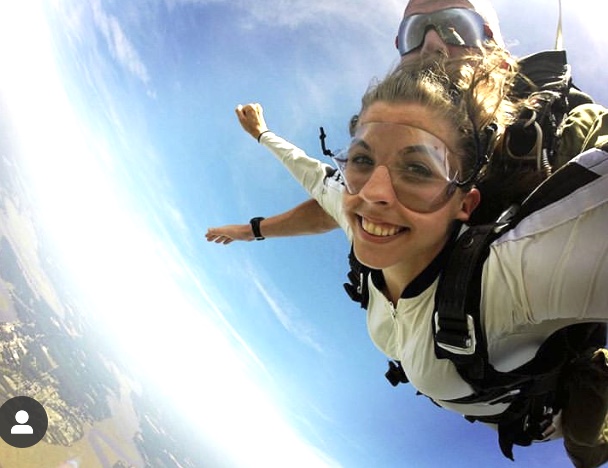 No Limits Skydiving is the closest Drop zone for Richmond, Virginia. We are less then a hour away right down interstate 64. Most of our staff lives in Richmond, so we know the city well. Richmond is a growing city with a lot of new people moving into the area.
The newest trendy area in Richmond is Scott's Addition. Many new Brewery's have opened in the area along with a bunch of new restaurants. This section of Richmond has a lot of younger people who love the nightlife that is available here.
Of course Carytown and Shockoe Bottom remain popular districts of Richmond. No matter what part of the city you live in, our West Point location is a short drive to make a skydive.
We are open 7 days a week for skydiving. We specialize in Tandem Skydiving, which the easiest method to make a jump out of a perfectly good airplane.  To make a reservation, all you have to do is call us at (866) 553-2915 or reserve online here.  Weekends of course are the busiest days, so you should try to reserve as soon as you know the exact date you would like to skydive. Weekdays are slower, which means there will be more slots available. Either way, we are open every day as long as the weather permits. Our West Point location is about 50 minutes from Richmond. Take exit 220 off interstate 64 and the airport is few minute drive off the exit.
The owner lives in Richmond, so quite often when walking through the city someone will recognize him from No Limits Skydiving. It's always great to see people who have jumped with us before. If you live in Richmond, keep an eye out for one of our staff members wearing a No Limits Skydiving T-Shirt.
When making a skydive with us, you will want to plan on being there for 2 to 3 hours on a weekday and 3 to 4 hours on Saturday or Sunday. We try to keep it always under 3 hours from the time you arrive, and most times we are successful. So you can arrive for your tandem skydive at the time you choose, and be back in the city for lunch or dinner.
Richmond has many exciting things to do in the city. Baseball Games, Nightlife, and all the new brewery's. The most exciting thing you can choose though is to make a tandem jump. Free-fall for a minute over the York River with views of the Chesapeake Bay in sight. We are the only Skydiving School in Virginia with views of the water.
Spring time in Richmond will be here before you know it. Come join No Limits Skydiving for your tandem skydive experience! Grab some friends from Richmond, VA Beach, or wherever they reside, and reserve your skydive today.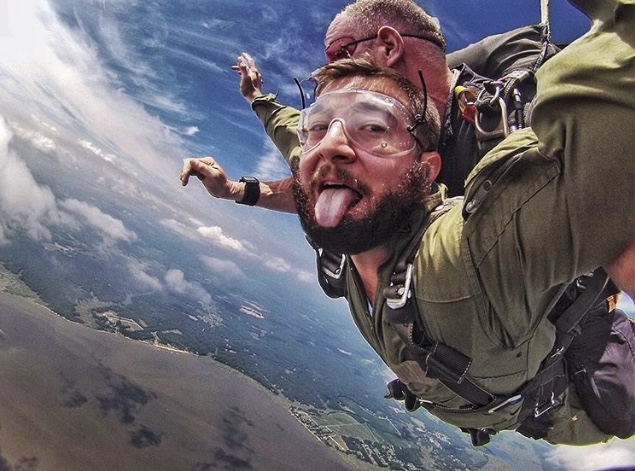 Norfolk Virginia is the home of the largest Navy base in the world. When you think of Norfolk, then of course you have to think NAVY. Americans from all over the world that have served in our military have called Norfolk home during their time of service. The history of the military and Norfolk Virginia is long and distinguished.
The owner of No Limits Skydiving served for years in the US Navy and was stationed in Norfolk. It was during his time in service in Norfolk that he first skydived at the West Point location. West Point has been one of the longest running operations for skydiving in the country going back as far as the 1970's.
No Limits Skydiving took over the skydiving operation in West Point over 10 years ago. When he first jumped in West Point, the owner saw how amazing the views are. So it was always in his plans to own this location once he started the business.
People who serve our country in the military are a special type of person. Looking for adventure is a common theme for people who enlist. Well, No Limits Skydiving is all about adventure. We are the closest Skydiving Location to Norfolk VA and the have the best views. We offer the ONLY skydiving in VA that you can skydive over water, with the York River and Chesapeake Bay right beside the airport.
No Limits Skydiving is only a short drive down 64 from Norfolk VA. We take many servicemen from Norfolk on their Tandem Skydive. Most of our staff is former military with the owner former Navy.
We are open everyday for skydiving so all you have to do is call us at 866-553-2915 to make your reservation. Of course you can also reserve online. Plan on being there for 2 to 3 hours for the skydive. If you purchase video and pics of your Tandem Skydive you will receive them that day. Most people do purchase video/pics of their first skydive.
If you're from Norfolk, VA and thinking about skydiving, we hope you choose us.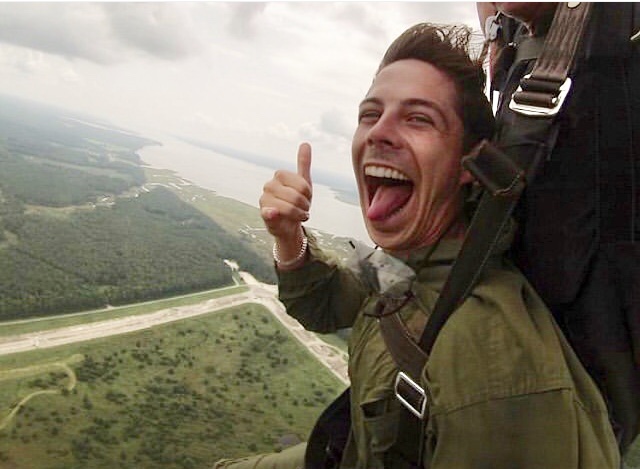 In the off season of Dec and Jan we are always busy inspecting equipment. Anything that needs replaced or fixed gets worked on. This includes are cameras for video and pictures.
We have just purchased brand new Go pro 8's to record videos and pictures. These are done in 4K and they are a major step up from other systems.  The clarity is amazing. All the staff is excited to start using the new cameras. Of course, we love to see ourselves in video as much as the customers like it. When we see a special shot or picture we save it for ourselves.
We are looking forward to the 2020 season of skydiving in VA and are excited to see the new footage of our jumps!
Video or pictures of your skydive are $60. Video and pictures are $85.
Hope to see you skydiving with us this year.