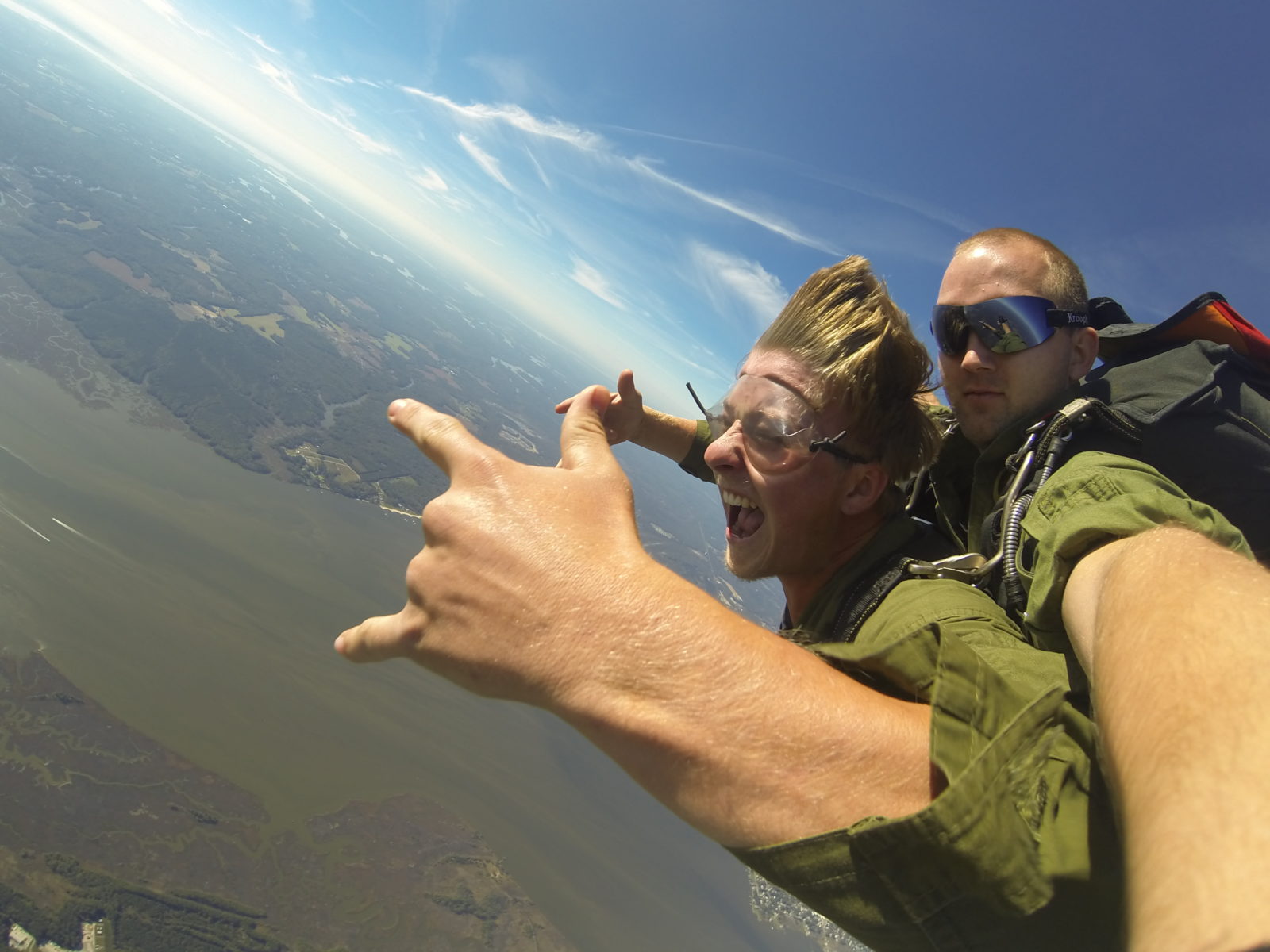 The holiday season is coming up fast and people are starting to think of the perfect gifts. Giving an experience such as tandem skydiving will be a favorite of everyone. Who needs another sweater when you can jump from a perfectly good airplane?
No Limits Skydiving makes skydiving simple and easy. We have two locations in the state so we are an easy drive from anywhere in Virginia. Our skydiving schools are open 7 days a week from 9:00 AM till sunset. You can book online or call our toll-free number to make your reservation. You can also purchase your gift certificate online or by phone and it is good for 1 year from the date of purchase.
We love to take people skydiving and share our love of the sky with them. Please contact us with any questions, and we hope to see you skydiving with us soon!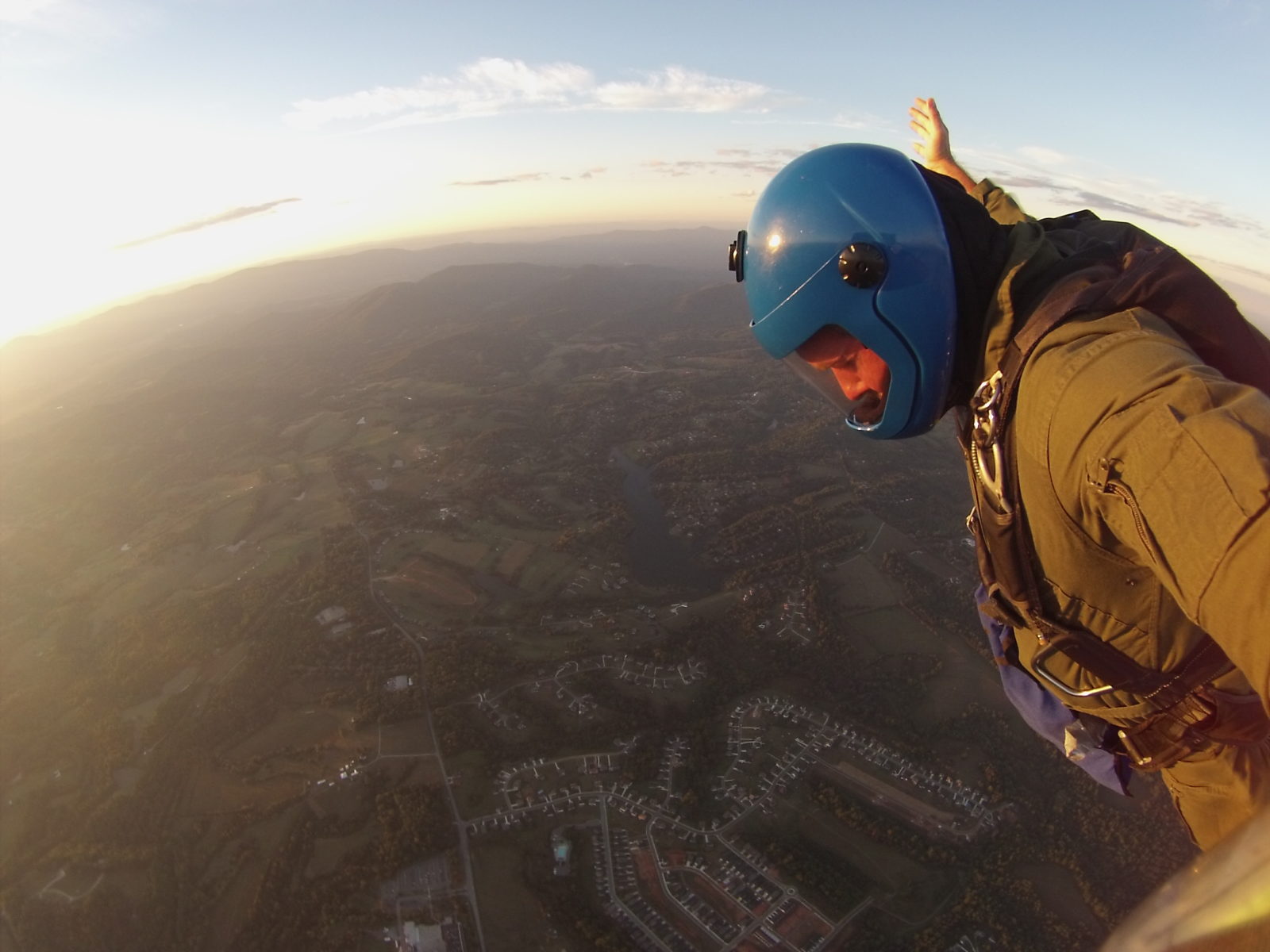 Ok, now is my favorite time of year to jump from planes!! The Fall Season is an absolutely amazing time to make your Tandem Skydive. The sky is perfectly clear with no Summer Haze, and the leaves are starting to change colors. The view of the horizon is clear and the air is crisp. With the leaves changing colors, many customers actually want to open the parachute at higher altitudes so they have more time to see the scenery. We, of course, leave that up to you… but I highly recommend it. You won't get a better chance to view Virginia's Fall Colors.
This is also one of our busiest times of the year, with weekends being the busiest. Make sure you reserve your skydive a few days in advance so you get the exact time you desire. Weekdays of course have more openings available. I have been skydiving for over 20 years and have made jumps all over the country. I will say that skydiving in Virginia's Fall Season is my favorite place and time to jump from perfectly good airplanes.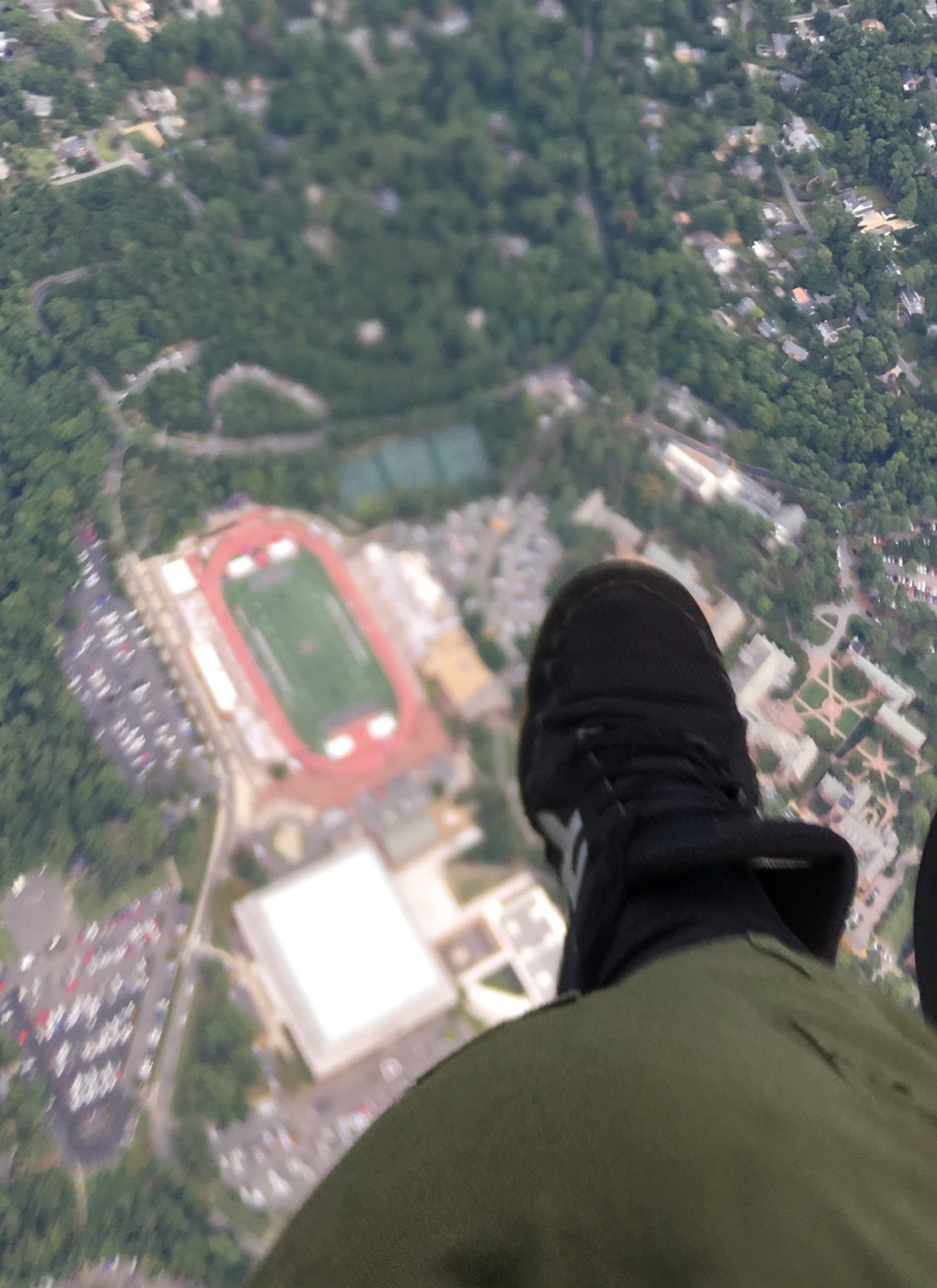 No Limits Skydiving is the only Ex-Military owned skydiving School in Virginia. The experience received while working with the military enables our staff to perform many types of skydiving. On September 16, 2017, our company was hired by the University of Richmond to skydive into their football game. We brought the game ball in along with the University Flag to start the game off. University of Richmond is one of Virginia's premier schools located in the state capital.
We love performing at events such as these. Being able to show the public skydiving at major sporting events is great for our sport as well as a lot of fun. Jumping from an airplane over the city is quite the experience. Being in free-fall and seeing downtown is a sight to enjoy. We consider it a great honor to be hired to perform at these games. Skydiving into stadiums takes a higher skill level of skydiving called a Pro-rating. To receive a Pro-rating from the United States Parachute Association, a skydiver must have a high level of experience. If you live in Virginia and see a skydiver landing at an event, there is a very good chance they belong to the No Limits Skydiving crew.
If you see us at the game and are interested in jumping, feel free to call us at (866) 553-2915 to schedule a tandem skydive. We look forward to seeing you soon!