Spring time is finally here and Memorial Weekend is not far off. The official start of summer is that weekend and No Limits Skydiving always has a event to kick it off. This year will be no differnt.
Join us for your Tandem Skydive in VA at our West Point location and you will receive $10 off your skydive along with $10 off video or pics. We will also be serving free hot dogs and drinks all day for anyone skydiving.
The landing area will have the food along with a blue grass band for the day. What could possibly be better then making a landing under parachute while music is in the background.
You can make a reservation online here https://nolimitsskydiving.com/reservations/ or by calling us at 866-553-2915.
We will also have a few other special skydiving days this year. The 4th of Juy and Labor Day also will have similiar activities.
With summer time here Virginia is a great place to be. We have many customers that will spend a day at VA Beach then come to us for a sunset skydive. Others will attend Bush Gardens which is right down the road, then come to us for a real thrill ride. Take a look at these other activities in Virginia. https://www.virginia.org/ThingsToDo If your planning on being in Virginia for vacation, then we hope you join us as part of your time here.
Join us for your skydive in VA soon.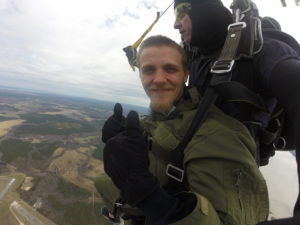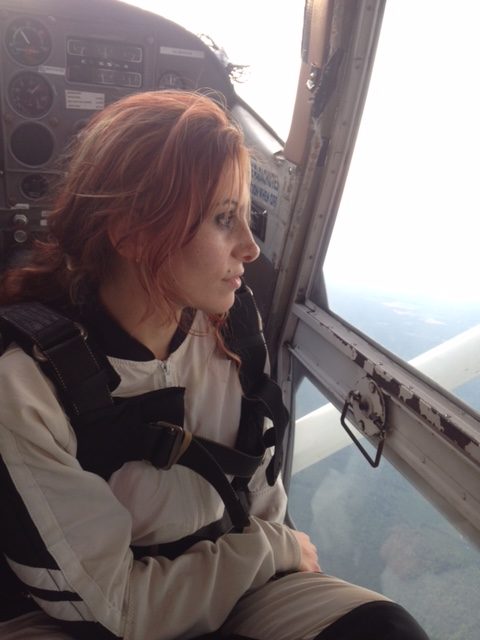 We are open everyday!! It's that simple with us. We are the only skydiving business in VA that is open 7 days a week. Most skydiving places in VA are open only on weekends and maybe four days of the week. No Limits Skydiving has two locations, both of which are open 7 days a week.
Our staff are all full-time skydivers, not part-time as seen at other drop zones. Since we are open everyday, we are able to take more people for a Tandem Skydive in VA. This is great for two reasons:
One, since we take more people, we are able to offer skydiving in VA at a lower price. Second, we know that many people do not work a normal work week and have weekends off. We are here for you. If you're free on a Tuesday, we can skydive. Thursday? Yep, we are able to skydive then also. Just make a reservation online or give us a call at (866) 553-2915.
The 2018 season has started and we are looking forward to another awesome of year of jumping from perfectly good airplanes! We hope you choose us for your skydiving in VA adventure.
Please contact us with any questions.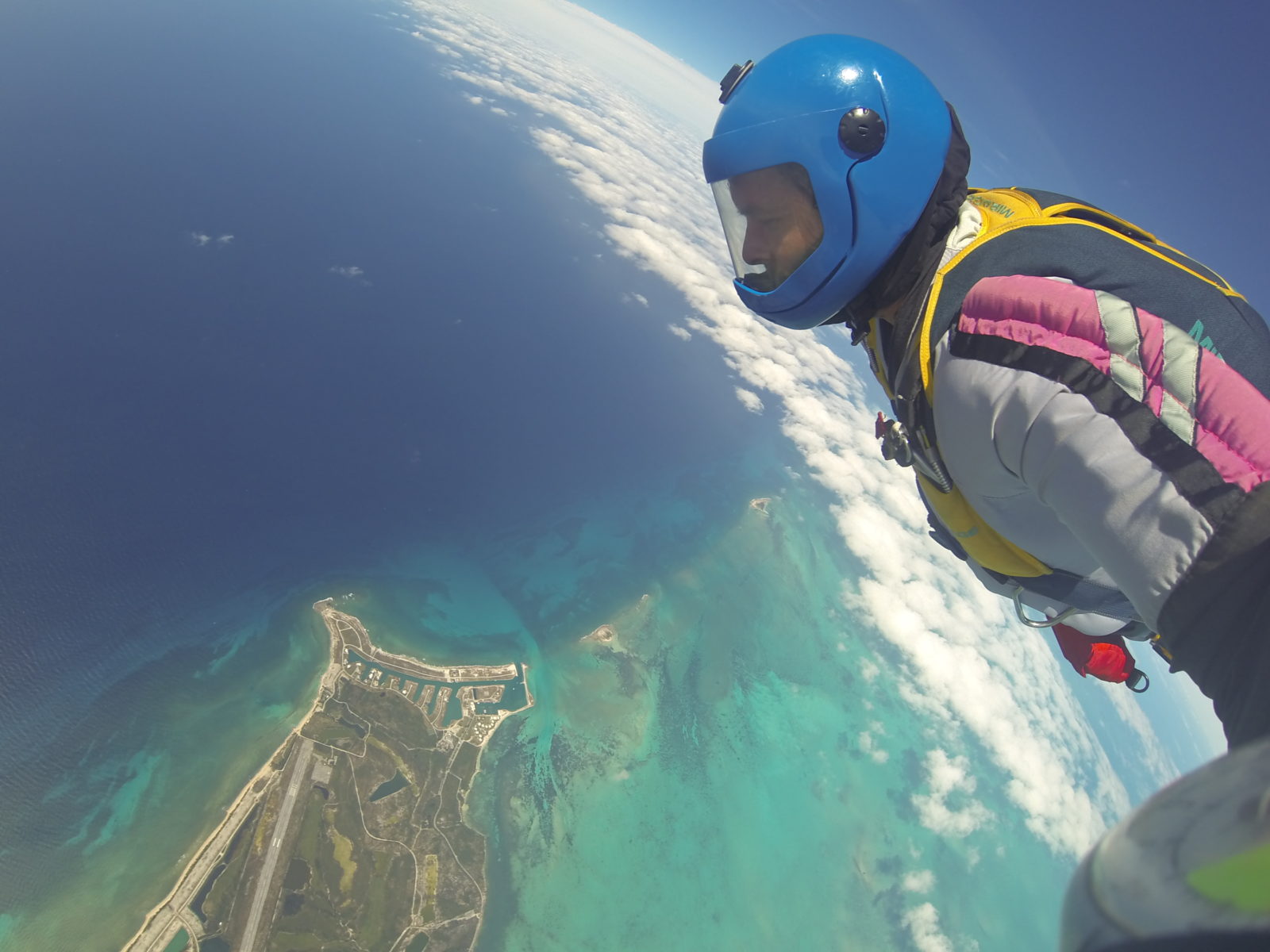 When we first opened over 10 years ago the owner searched Virginia for the best views for skydiving. We chose two locations.
Victoria with amazing views of the mountains and Lake Gaston. We also added a camping area at the Victoria location. My favorite time to skydive in Victoria is the Fall Time in Virginia. The leaves when they change color make for a great visual while under parachute.
Our West point Skydiving location is located between three rivers and the Chesapeake Bay. West point is our most popular by far during the spring and summer months. Most of the time we are in free fall right over the Yorktown River. On weekends the river is lined up with boats so they can watch us skydive. The Rappahannock, Mattaponi and the Pamunkey River are all around the airport. It's hard to imagine the views while skydiving here. With the Chesapeake Bay also in site most customers chose this area for their Tandem Skydive in Virginia.
Virginia is lucky to have all four seasons so no matter when you jump the scene is slightly different. In spring, everything is green. In the summer the river is full of boats. Fall is an explosion of colors with the leaves changing. So no matter what time you decide to skydive, you will have a great view and experience.
I have skydived all over the country and different parts of the world, but skydiving in Virginia is still my favorite place for jumping out of a perfectly good airplane. Contact us soon for your skydiving adventure!