Top 5 Things to do for Fun in Virginia Beach
Virginia Beach is one of Virginia's Biggest Tourist Destinations
It kind of goes without saying that the biggest attraction is of course the beach. Its kind of hard to beat a day of playing in the waves and laying on the beach soaking up the sun.  When you are ready to do a little exploring you will realize that VA Beach has much more then just the water and surf. Here are a few places you should definitely try to experience the next time you are in  the area.
1 Military Aviation Museum: Of course this would be No Limits Skydiving first choice. Since we love aviation this is always one of our first stops. Kind of hard to love skydiving without aviation. The museum holds the worlds largest collection of WWI and WWII aircraft. My favorite is the vintage P-51D Mustang Fighter plane. They even offer plane rides in a 1941 Boeing Stearman. Please stop by and visit this part of American History.
2. Old Coast Guard Station: This is a special place that specializes in the American Maritime Heritage.  They cover a wide variety of Naval History. Everything from Blackbeard to Shipwrecks. They show how ships traveled the Eastern United States from the early years to the present.
3. Ocean Breeze WaterPark:  We are at the beach so we have to stay with some water sports. Spend the day on water slides, wave pools and rafts in this huge water park. great way to spend the day especially with kids.
4. Sandbridge Fishing Pier: You have to try a day of fishing when at the beach. This pier has been the favorite fishing spot for locals and tourist for years. try your luck and see what the catch of the day is at Sandbridge Pier.
5. No Limits Skydiving: Okay if you are up for something a little more adventurous then try a Tandem Skydive. No Limits Skydiving is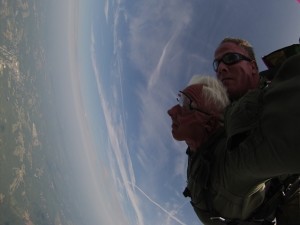 a short drive from VA beach and has been the place for locals to make their first skydive years. Tandem Skydiving is the easiest way to make your first skydive with very little training. If your looking for the best view of the water, its hard to beat the view under one of our parachutes. No Limits Skydiving is open 7 days a week. Call (866) 553-2915 for any questions or to make a reservation.
We hope we have given you a few ideas for some different ways to enjoy one of Virginia's best tourist locations.