Calling All College Students in Virginia
It's that time of the year where Earth begins to shed it winter blues and life springs forward once more from a winter sleep. Now that warm weather is starting to arrive people are looking for outside activity's. Its Spring Break time for most colleges and university's around the country and that means millions of students heading to the beach. VA beach is a favorite destination for students located on the East Coast with its miles of pristine beaches and its famous boardwalk.  Beside the beaches, there are many other different types of things to do in VA Beach. This web site has a great list of places to see and things to do at the beach.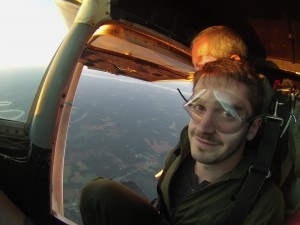 The one thing you wont find on this list is skydiving. There is no skydiving right at the beach but No Limits Skydiving has a location that is close by.  We are open 24 hours a day to take you on your first skydive. Just plan on being with us for about two hours for the entire skydiving experience. We are close and does not take all day. This enables you to have a great adventure and get back to laying on the beach sooner then later. The spring time is the beginning of our busy season and we could not be more excited. We want to share our passion of jumping from perfectly good airplanes with you. Call us or book online to make your reservation and have the best spring break in Virginia Beach as possible.