In writing these blogs about "Skydiving in VA", I try to answer questions that we are most frequently asked. This is one question that we receive quite often.  Most people are going to make one skydive as a bucket list item so they want the best experience possible.
The answer to "When is The Best Time of Day to Skydive in Virginia?" really depends on the season of the year.
In the months of February and March, I usually will inform people that mid afternoon is the best time of the day. These months tend to be colder so jumping during the peak warm hours of mid-afternoon is the best time.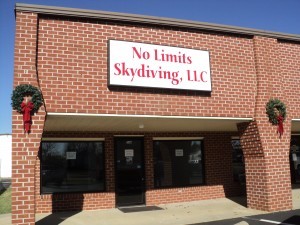 In Spring time really anytime of the day works well. The weather is nice and comfortable all day. Our sunset skydive is very popular during this season.
Summer time is of course our busiest time of the year. With the warmer temperatures in the morning it is really the best time to arrive for your Tandem Skydive. The summer time in Virginia has a high prevalence of thunder storms late afternoon. These storms will come through and last an hour and then the skies will clear right back up. When thunder storms are in the area we will pause skydiving operations till the weather is clear again. This really only take a hour or so and we are right back in the sky making jumps. Our Sunset Skydives are also super popular this time of the year. The sunset jumps are by far are most desired and they really get booked up all year except for the colder months.
So now its fall time which is my favorite time of the year to skydive. The sky is super clear with no summer haze and the later day jumps are simply amazing. When the leaves change colors and the sun reflects off the trees in full color, the view is something to see! Once again sunset skydiving is the most desired.
You can ask forty different professional skydivers this questions and will probably get 40 different answers.  I have tried to give some reasons why I think certain times to skydive are better then others. The summer and autumn are our busiest time. Please make a reservation online or by calling (866) 553-2915.
Whichever time of the day works best for you, we hope to take you on your first skydive over some amazing scenery in Virginia.