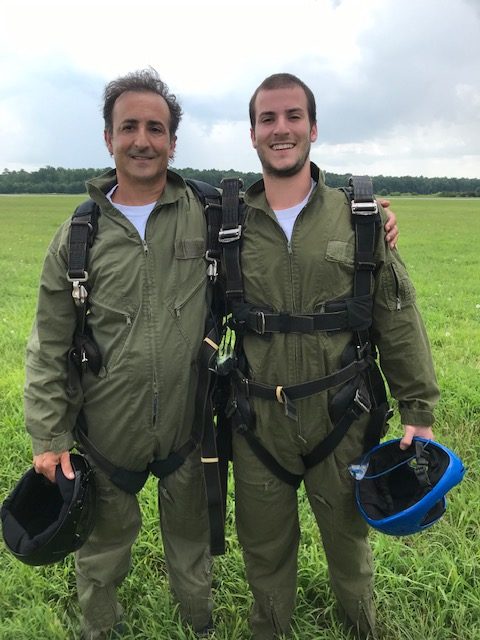 The end of Summer is fast approaching. Have you had an adventure yet? We are open 7 days a week for tandem skydiving.
So far we have had a great year, with lots of people enjoying their first skydiving experience with us. We have been involved in 11 wedding proposals this summer.
You don't need a special reason to go skydiving, just a desire to have fun! Grab a friend and make your reservation to jump out a perfectly good airplane. In fact, you don't even need a friend to join you. We take many people who just took a day off work and the last minute decided they wanted to try skydiving.
So plan your trip soon to make your skydive in Virginia. Please call us with any questions, we always pick up the phone.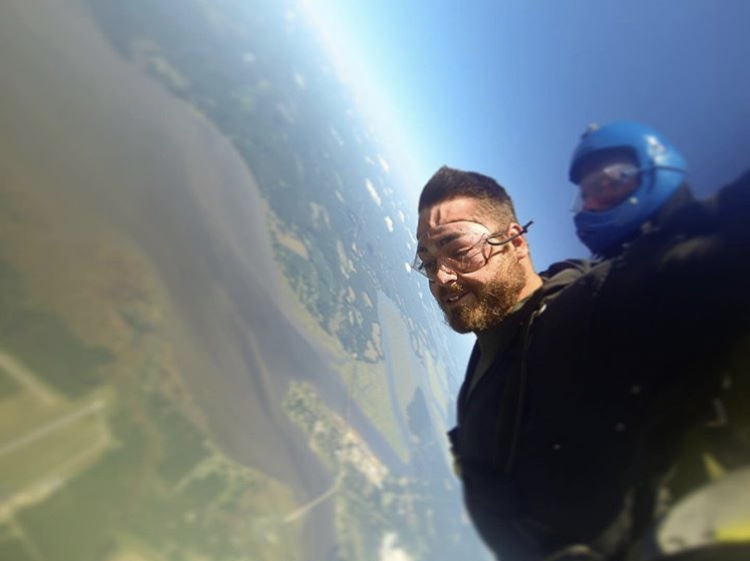 People choose to jump from a perfectly good airplane for many reasons. Birthdays and anniversaries are definitely the top ones. One of the things I hear from people in my 29 years of skydiving is that they want to jump to help them get over their fear of heights. We actually get this all the time. Now, I have no idea if this actually works, but we are more than happy to take you for your first tandem skydive to find out!
You are so high up when you leave the plane that it's totally different than standing on a ladder. You really don't get the uncomfortable sensation of falling since you are so high above the ground. Sometimes we pass clouds in free-fall, and I will say to myself "Wow… I am falling pretty fast here!"
With tandem jumps, we pull the cord at 5,000 feet up so that you avoid the ground rush effect. We do all the work while you get to take in the beautiful scenery of Virginia! I have no idea if skydiving will help get over your fear of heights, but I do know that when you land from a skydive you pretty much feel like James Bond, even if it's just for a few minutes. Don't you want to feel like James Bond (or maybe Jane Bond)?
Our reputation and safety record is second to none, and our staff consists of only the most qualified people – many of them military veterans. Come see us soon and experience what it's like to skydive in VA!