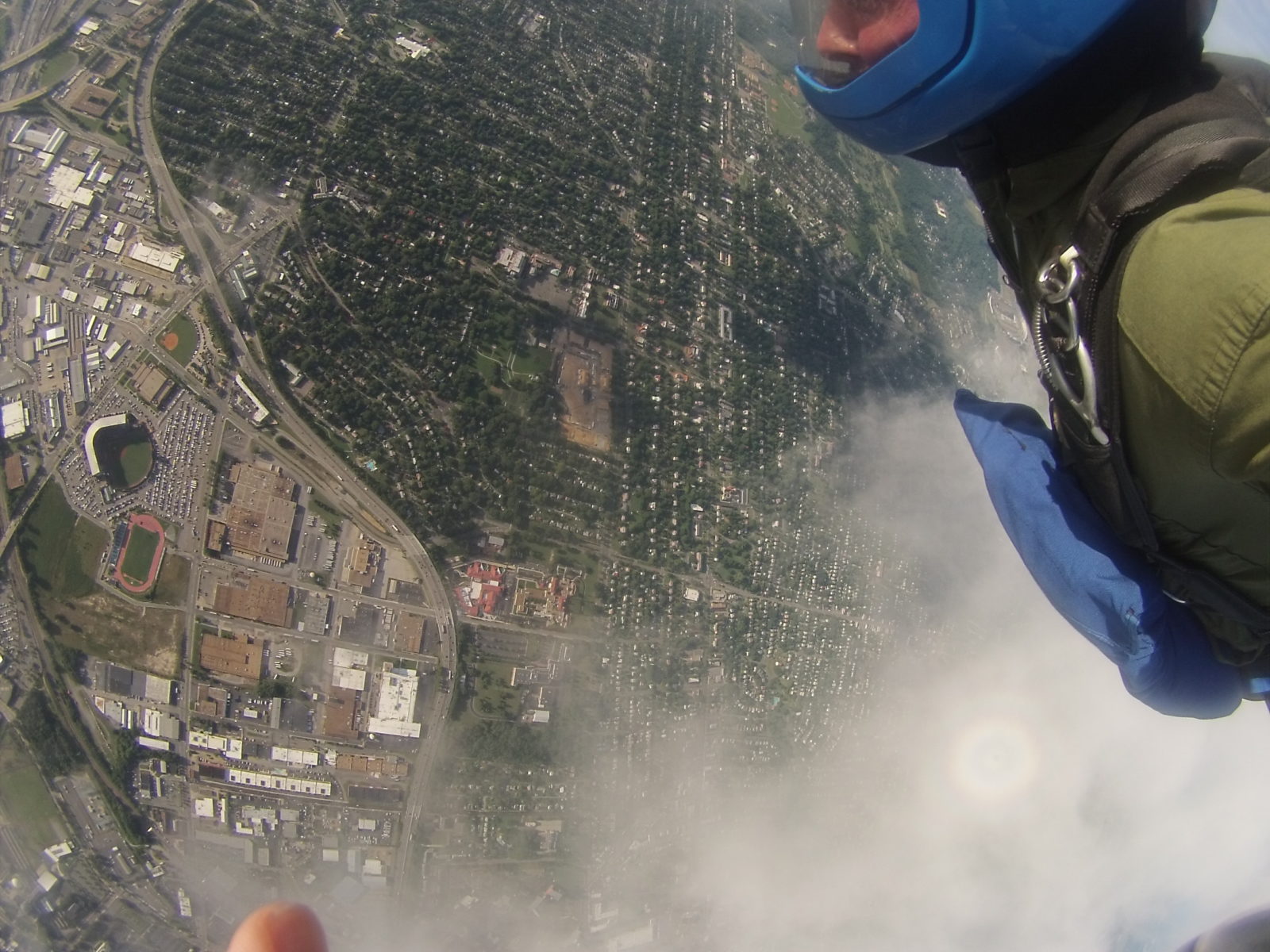 We would like to welcome a new addition to our staff at No Limits Skydiving! We have been so busy we have hired an additional instructor to our skydiving team.
Thomas Lindsey has been hired to perform Tandem Jumps at our Virginia Drop Zones. Thomas has been a professional skydiver for over 11 years working at various skydiving schools on the East Coast. Before becoming a full time instructor, he served in the military for eight years, where he made his first skydive. The owner of No Limits Skydiving also served in the military.
All of our instructors are FULL-TIME skydivers. We do not hire part-time weekend jumpers, only fully trained professionals who have a true passion for skydiving and love to share their passion with our customers.
We hope you join Thomas and the rest of our team for your skydive soon at either of our locations in VA.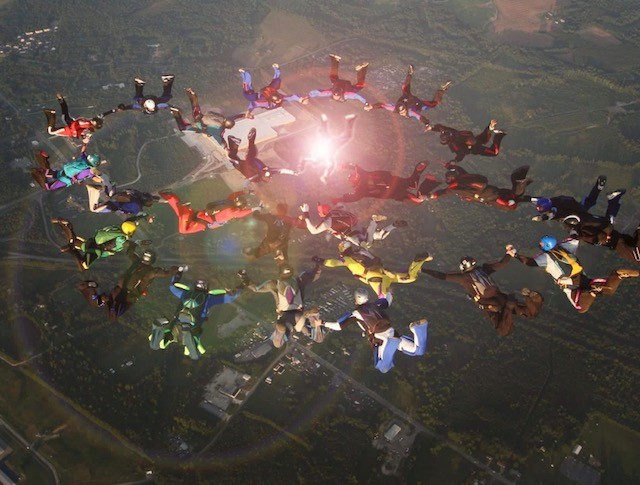 It's time for the July 4th Holiday in Virginia and the Nation. No Limits Skydiving will be bringing our Nation's Flag into a few events for the 4th.
Our staff will be skydiving into a Country Club on July 1st to kick off their fireworks show. Three of our staff will be performing for this event.
On July 4th, we will be skydiving into the Richmond Flying Squirrels Baseball game at 6:30pm. We will fly in a formation during free fall with a large American Flag being deployed under parachute. We will also be bringing in the game ball!
We LOVE being a part of these events and sharing our love of skydiving with people in VA.
We hope everyone has a great holiday, and if you happen to be at one of these events, we hope you enjoy the show!
July 4th is kind of mid point for summer time, so make sure you come join us for your tandem skydiving adventure before the season is over.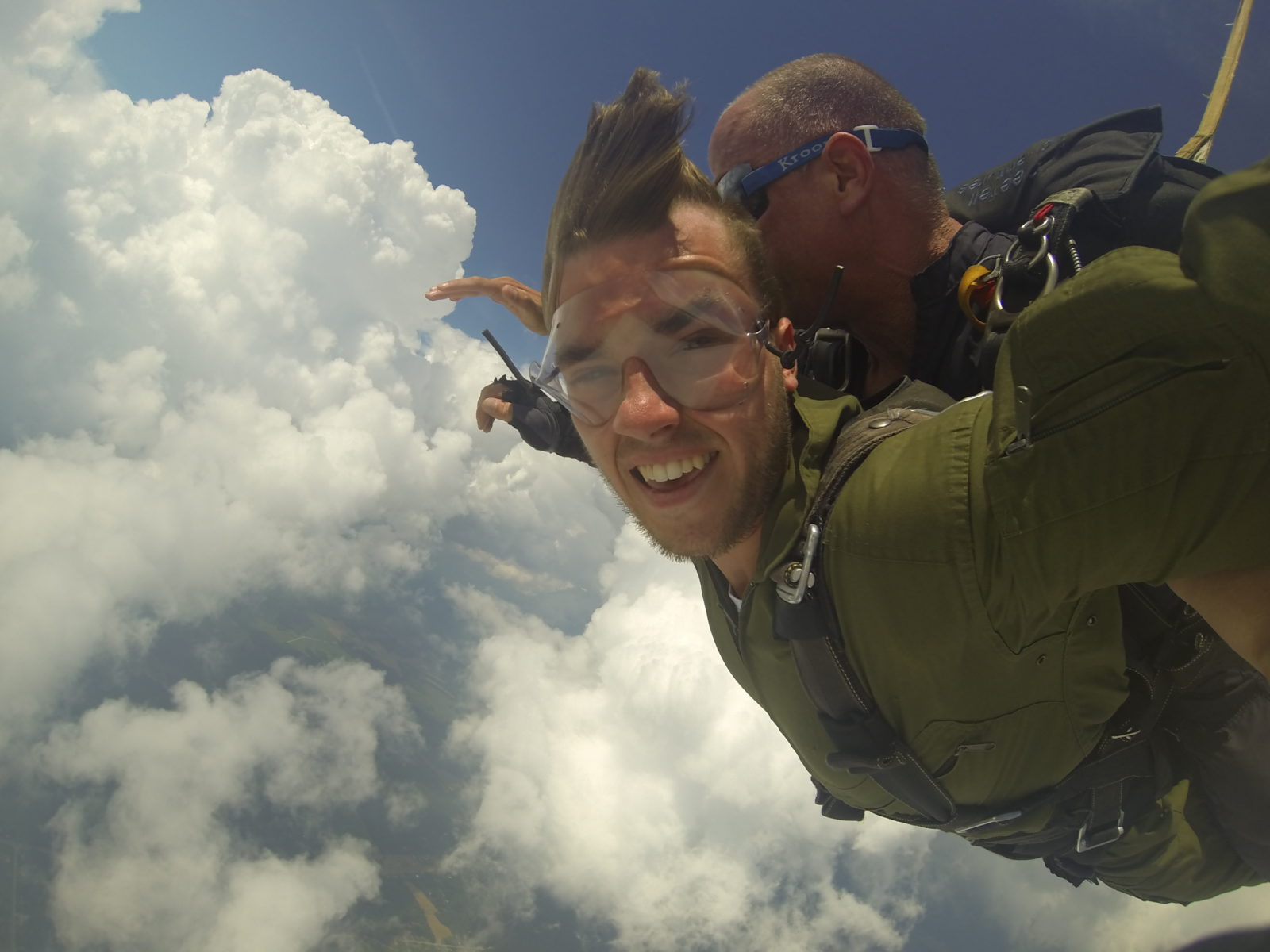 This weekend is Father's Day and we will be skydiving all week.  Join us as family's throw Dad from a plane on Sunday at our West Point location.
If you are looking for that perfect Fathers Day gift for your Dad in Virginia, give him a Skydiving Gift Certificate from No Limits Skydiving. You can purchase one online or of course you can call us to order one by phone.
The Gift Certificates are valid for one year, so he can pick the day and time for his skydive. When he decides to make his jump, of course you can join him! We have two locations in Virginia so you can choose which view works best for you.
This Sunday when your Dads makes his Tandem Skydive, you can be right there when he lands. Add a picture and video package to his tandem skydive so he can relive the moment again and again. We will be skydiving from 9am until dark all week long, even on Sunday. We are the only skydiving center in VA that is open 7 days a week.
Have a great Father's Day, and we hope to see everyone at No Limits Skydiving soon!