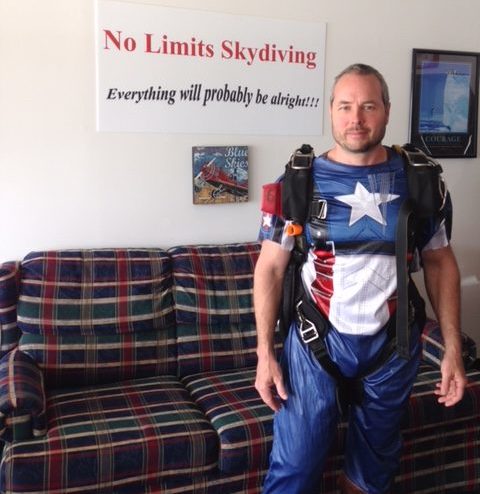 Happy New Year to all our skydiving staff, customers, and family. We had a great staff party New Years Eve night and everyone is looking forward to the start of the season. After a busy 2017 skydiving season we are enjoying a month of down time till opening day.
We are adding a couple of special items this year for our customers. Jumping from a plane does kind of make you a superhero, so we thought it's only best to dress like one. When doing a Tandem Skydive, you will now have a choice of Superhero Costumes for your jump! How cool is that? We will have Batman, Ironman, Wonder Women, and Superman. Of course Batman will be (or should be) everyone's favorite. Pick which costume you would like before your skydive!
We will of course be giving FREE popsicles to everyone that does a tandem skydive with us. They are always a favorite, and nothing beats a popsicle after a skydive ha ha.
Once again, Happy New Year to everyone. We are super excited to start skydiving in VA on opening day.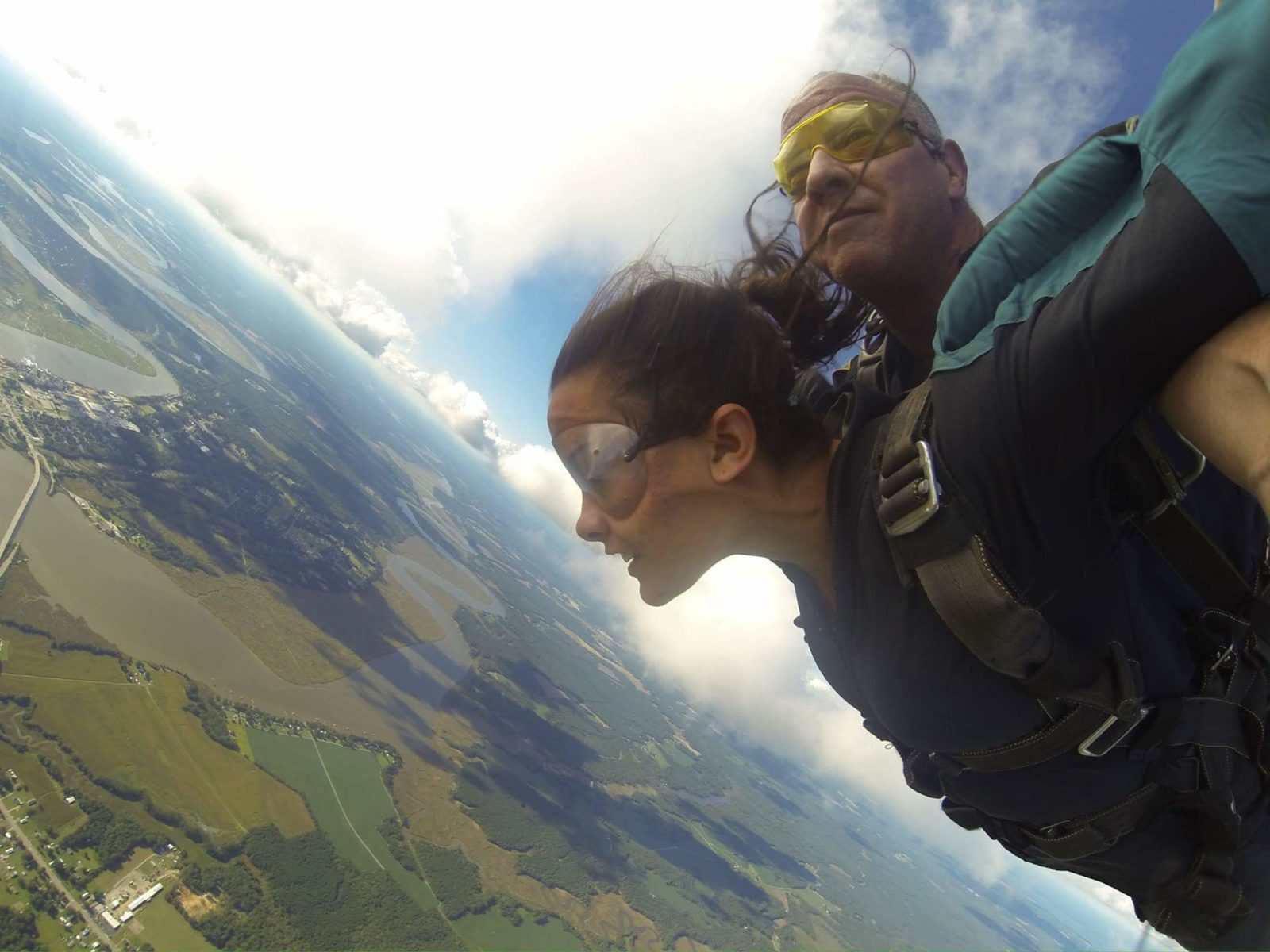 We are super excited for the upcoming skydiving season! We are closed for the winter and will open back up the second Saturday in February. Starting Feb 10, 2018, we are then open 7 days a week. We then close again for winter on Dec 8th, 2018.
In getting ready for our opening date all the equipment has been sent of for a complete inspection. This includes each parachute system and all of our planes. EVERYTHING goes through an meticulous inspection process and repairs are done where needed. We send our skydiving containers to Strong Enterprises where they go thru a 12-point inspection and any repairs are made to have them in perfect working order for Virginia's 2018 skydiving season.
All of our airplanes are also sent off for an FAA mandatory annual inspection. This is required by the Federal Government of all aircraft that are used for commercial operations.
Most of our staff have been with us for over 6 years. If you made a tandem skydive with Mark, Joe or Jeff, they will all be back again in 2018 for tandem skydiving at No Limits Skydiving.
Remember, if you made a jump with us in 2017, and you bring five of your friends for a tandem jump this season, YOU jump for FREE! Who can beat that deal?
We truly hope that you and your families enjoy the Holidays and stay safe. We look forward to seeing all adventure-seekers for the 2018 tandem skydiving season!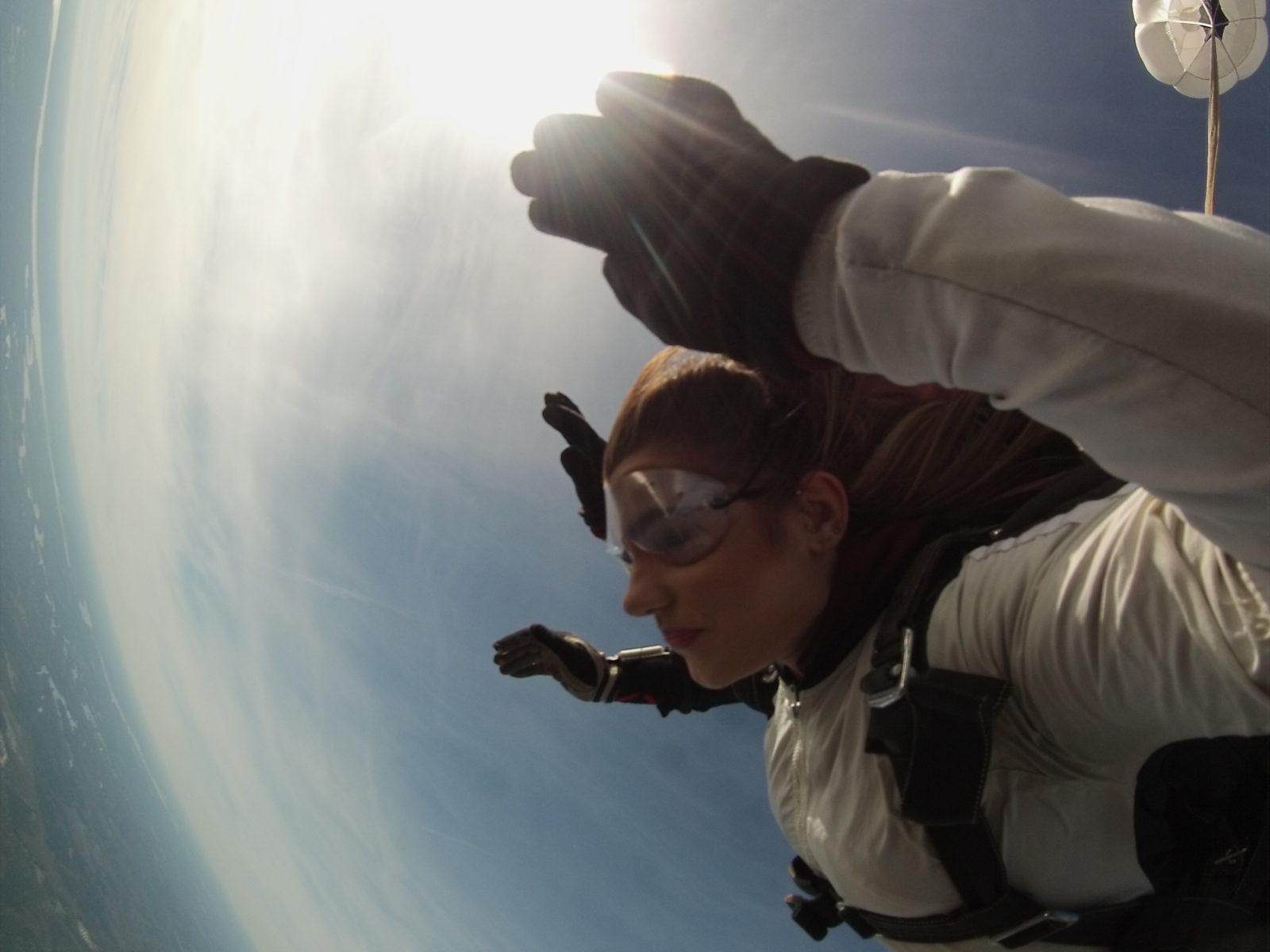 We often get questions about the cost and material of the parachutes we use. I thought I would share some basic info about the gear we use for skydiving.
Parachute systems vary as much as cars do. There are all different sizes and configurations. They are so varied that it would take a 20 page essay to go into all the details about each type.
In this blog I will give our readers a little more info about the parachutes we use to Tandem Skydive in Virginia.
With Tandem Skydiving there are two people suspended under the parachute system, the instructor and the customer. Of course with two people there is added weight so the square footage of our canopy is much larger than it would be for a single skydiver. Tandem parachutes are also usually designed to not be as high performance as a single skydivers parachute. Think of a Tandem Parachute flying over Virginia as a large safe minivan where a parachute designed for a single skydiver as more of a sport car. Our goal in Tandem Skydiving is a nice, easy, and safe flight down. To accomplish this, No Limits Skydiving uses one of the skydiving industry leading companies "Strong Enterprises" for our staff.
http://www.strongparachutes.com/launch/default.asp
Strong Enterprises was one of the skydiving industry leaders in developing Tandem Skydiving. Please take a look at their web site link for more info about this company.
Parachutes can usually be jumped around 300 jumps before the lines are sent off for replacement. The actual fabric of the parachute can easily be used for a thousand jumps if well maintained. One of the biggest harmful effects to any parachute is direct sunlight. So when not in use it is always better to store the system in an area where no direct sunlight can shine on the parachute.
All skydiving containers in the United States are required to have two parachutes. A main parachute and a reserve parachute. The reserve parachute must be inspected by a FAA Certified Rigger each 160 days.
If you have any questions about parachutes or skydiving in Virginia, please contact us anytime. Of course you can also contact us to reserve your adventure day in the sky with No Limits Skydiving!