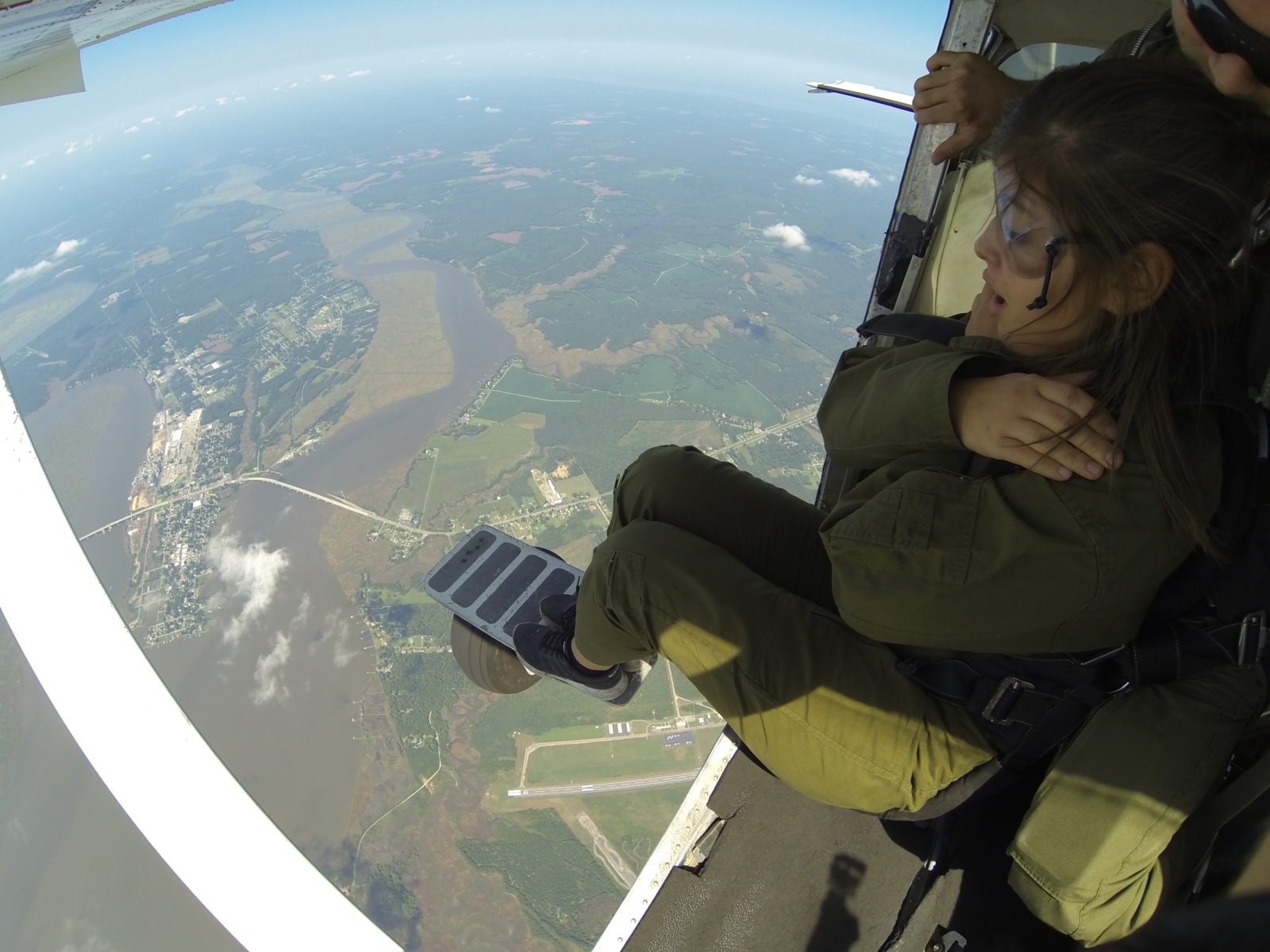 Staff members will be performing at two major sporting events in the next few weeks. On May 6th we will be skydiving into the NASCAR Race at Dover Speedway with the American Flag. There will be three skydivers jumping into this event, two with smoke and one with the flag. We have skydived into this race for the last few years.
On May 19th we will be doing another skydiving demo into the second largest horse race in the country. The Preakness is held every year at the Pimlico Track located in Maryland. At this event we will be landing with four skydivers trailing red, white and blue smoke. We will also be landing with the American Flag.
We love performing at these type of sporting events. To share our love of skydiving with thousands of people is a big thrill for us. If you live in Virginia and our thinking of making a Tandem Skydive, please choose the school that major sporting events use for their shows. We have two locations in VA so we are a short drive no matter where you live in the state.
We hope you will join us soon!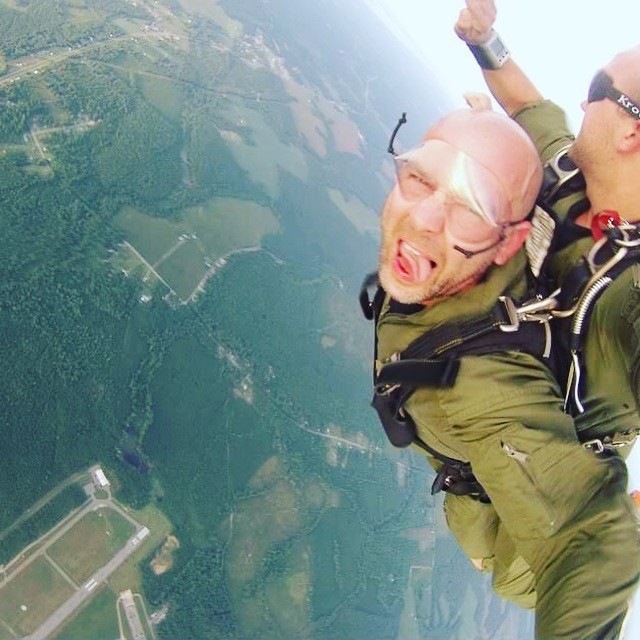 Okay, we have had a rough start to spring time in VA. Finally….it seems to have arrived. The temp today has reached the 80's and the sun has made an appearance. It has been so long we were not sure it still was up there!
Reservations are starting to fill up fast, especially on Saturdays. At No Limits Skydiving we are open 7 days a week, so you can pick any day that works best for you. You can reserve your spot here.
We took 13 people today on their first Tandem Skydive, it was a Friday and a bunch of people played hooky from work. For some reason, skydiving when you are supposed to be at work seems to make playing hooky even more fun.
Come join us soon for your skydive in VA. Call us anytime with questions or see our FAQ. A real person will always answer the phone when you call.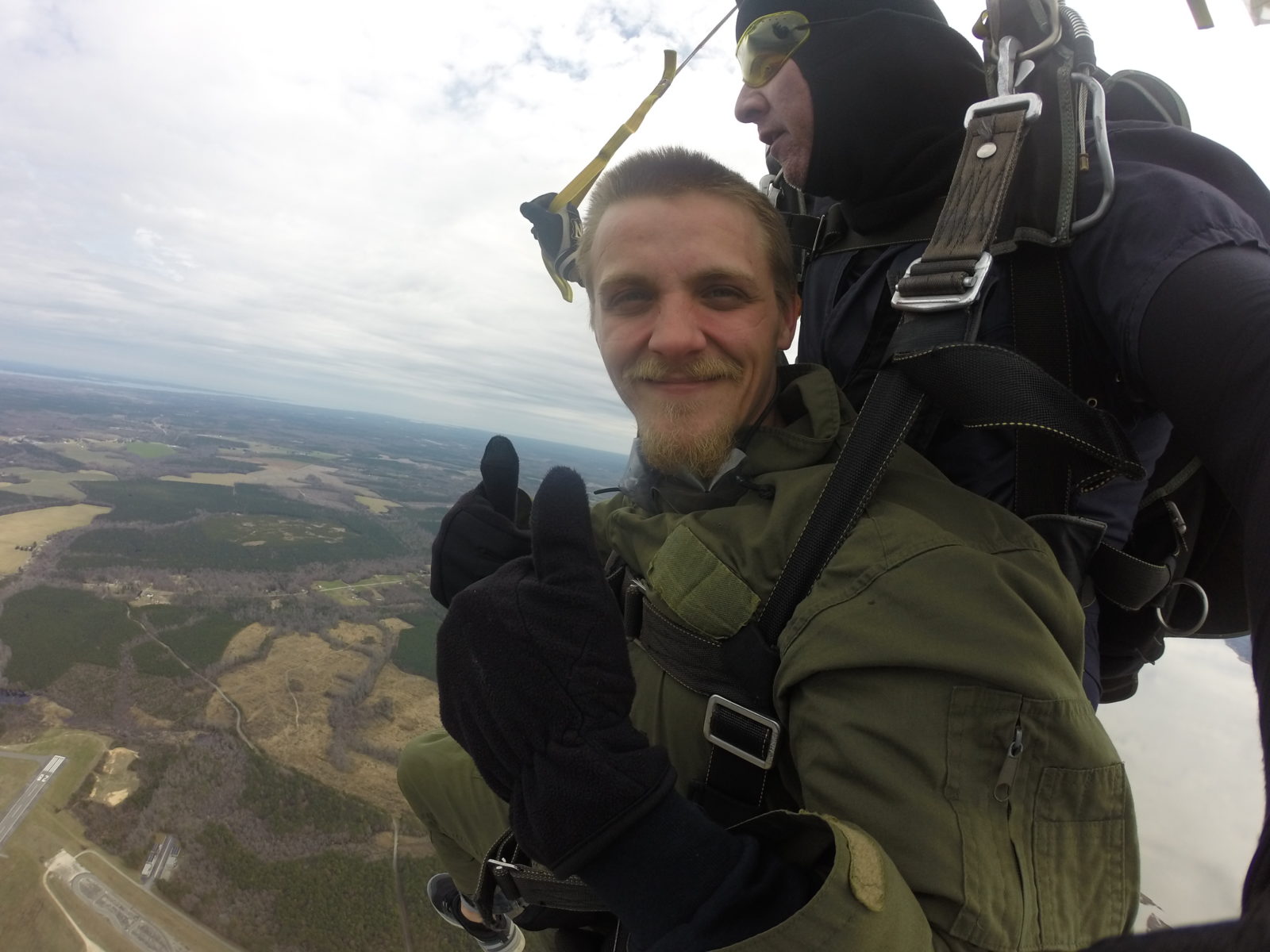 Spring time is finally here and Memorial Weekend is not far off. The official start of summer is that weekend and No Limits Skydiving always has a event to kick it off. This year will be no different. Join us for your Tandem Skydive in VA at our West Point location and you will receive $10 off your skydive along with $10 off video or pics. We will also be serving free hot dogs and drinks all day for anyone skydiving!
The landing area will have the food along with a blue grass band for the day. What could possibly be better then making a landing under a parachute while music is in the background? You can make a reservation online here or by calling us at 866-553-2915.
We will also have a few other special skydiving days this year. The 4th of Juy and Labor Day will also have similar activities. With summer time here Virginia is a great place to be. We have many customers that will spend a day at VA Beach then come to us for a sunset skydive. Others will attend Bush Gardens which is right down the road, then come to us for a real thrill ride. Take a look at these other activities in Virginia. If your planning on being in Virginia for vacation, then we hope you join us as part of your time here. Join us for your skydive in VA soon!