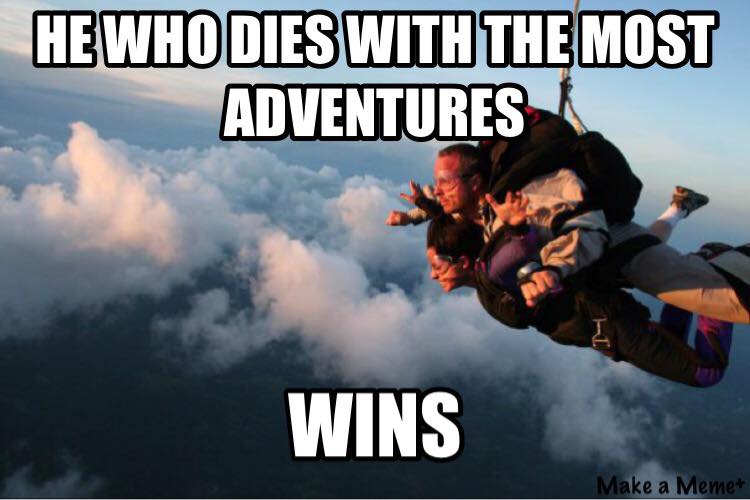 People decide to jump from a perfectly good airplane for many reasons. I always ask people what made them decide to make the big plunge so to speak. By far the number one answer is their Birthday. There is no better way to celebrate their special day then have an awesome adventure at No Limits Skydiving.
This week a young lady came alone for her Tandem Skydive at our West Point location. She said it was for her 40th birthday and she wanted to celebrate her one year of cancer free along with turning a major milestone age. She explained that she has had a rough few years and that the disease of cancer made her open her eyes to making the most of life. She told us she had finally made a trip to South America that she always had wanted. Now she wanted to make a skydive.
I love these type of skydives. Being able to share a special moment with anyone is what makes this job so amazing. I know how much this sounds like a motivational poster but life really does go by fast. make sure you take time to smell the roses. If you decide to enjoy the smell by jumping from an airplane, then we hope you choose No Limits Skydiving!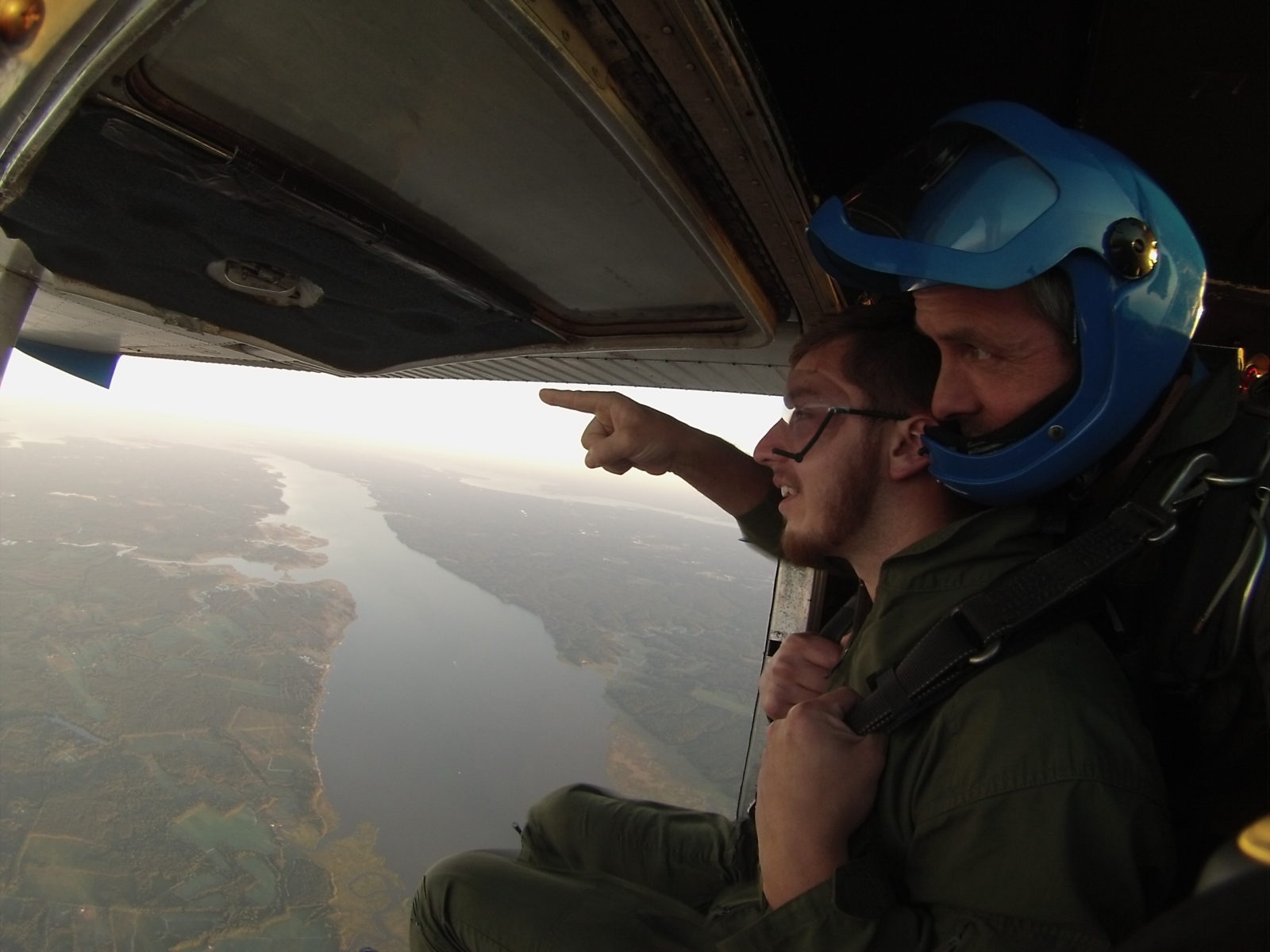 No Limits Skydiving does many skydiving demo shows and one of our favorite is to jump into the Flying Squirrels Baseball Games. The Squirrels are Richmond Virginia's Double A Baseball Team. On July 4th, staff members of No Limits Skydiving brought in the game ball along with the American Flag to start the game.
The owner of No Limits Skydiving lives in Richmond, VA so its always a special treat to make a jump over the city. Nothing beats being in free fall and being able to see your house.
We have also performed a skydiving show for the Redskins Training Camp opening day. Their training camp is located right in the center of the city near the Children's Museum. When we skydived into the event, we were able to meet Redskins Hall of Fame member Joe Theisman.
Richmond, Va is only 45 minutes from our West Point location so we of course are a natural fit for anyone in the vicinity who wants to make a skydive. We have taken thousands of people from Richmond on their Tandem Skydive. Its always a thrill to be out somewhere in the city and run into someone who remembers you as being their Tandem Instructor.
We are open 7 days a week, so if you are from Richmond and looking to make a Tandem Skydive, call us anytime to make a reservation or ask a question. Hope to see you soon!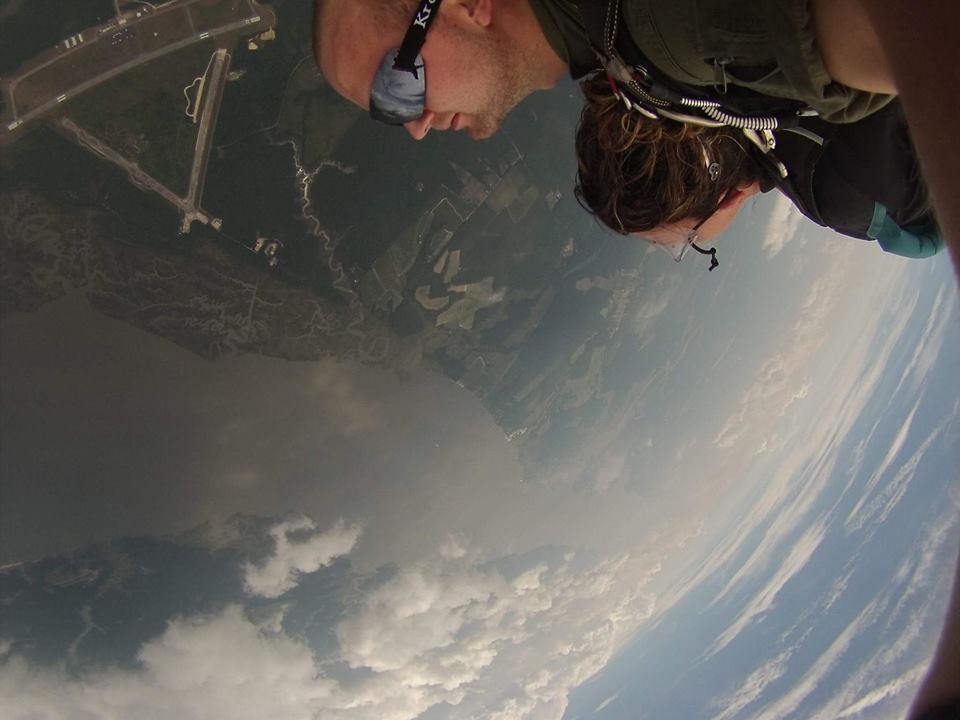 Summer Time is in full swing in Virginia and we have been skydiving all summer. As with all good things, summer must eventually come to an end. We still have a month left till Labor day marks the official end of this summer. No Limits Skydiving will be holding a "Labor Day Skydiving" event at our West Point location.
We will be having Mr Bobby Herman cooking Hot Dogs and Hamburgers all day for anyone making a skydive with us. We will be having music and food from 11 AM till Sunset and of course Tandem Skydiving.
Our video and picture packages will be discounted $10 for everyone the whole week of Labor Day.
So make plans to join us at our West Point location and end the summer with a BANG by making a skydive over the three rivers in West Point, Virginia.