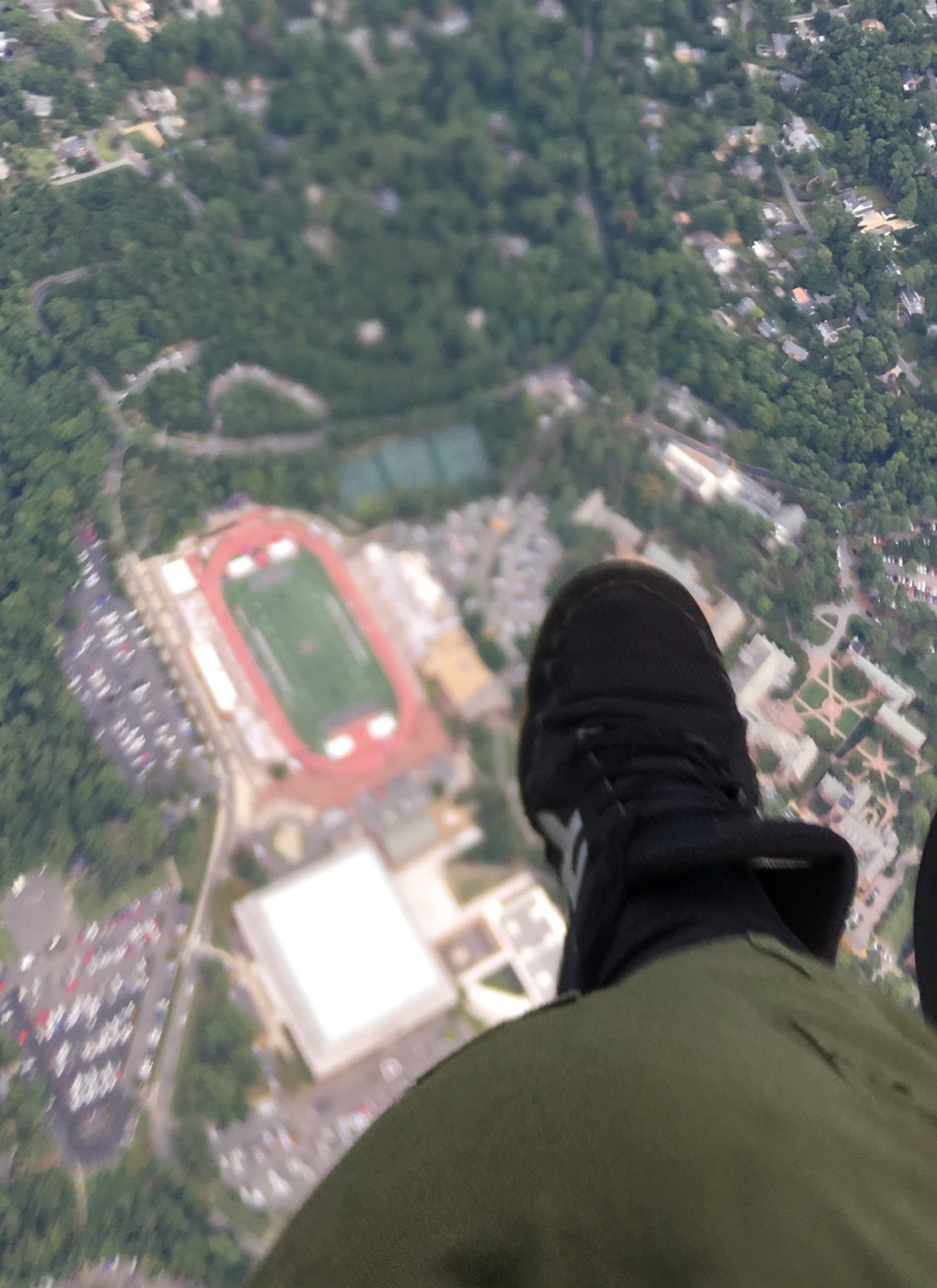 No Limits Skydiving is the only Ex-Military owned skydiving School in Virginia. The experience received while working with the military enables our staff to perform many types of skydiving. On September 16, 2017, our company was hired by the University of Richmond to skydive into their football game. We brought the game ball in along with the University Flag to start the game off. University of Richmond is one of Virginia's premier schools located in the state capital.
We love performing at events such as these. Being able to show the public skydiving at major sporting events is great for our sport as well as a lot of fun. Jumping from an airplane over the city is quite the experience. Being in free-fall and seeing downtown is a sight to enjoy. We consider it a great honor to be hired to perform at these games. Skydiving into stadiums takes a higher skill level of skydiving called a Pro-rating. To receive a Pro-rating from the United States Parachute Association, a skydiver must have a high level of experience. If you live in Virginia and see a skydiver landing at an event, there is a very good chance they belong to the No Limits Skydiving crew.
If you see us at the game and are interested in jumping, feel free to call us at (866) 553-2915 to schedule a tandem skydive. We look forward to seeing you soon!
One of the most frequent questions we are asked is about the weather for the day of their skydive. Yes, weather can effect if we will be skydiving that day or not. We try to not make a decision to cancel skydives until the night before, due to weather forecast being so inaccurate more then 24 hours out.
Weather that we will cancel skydiving activities is for what I call "Winnie the Pooh" days. Days where it is just a soaking rainy day and you really don't even leave the house. Unless of course its to go see a movie but really nothing outdoors. We will also cancel if they are calling for really windy days where the winds are blowing up to 20 mph. On windy days we will usually give the customers the option to change their jump time to later in the day. Wind speed will usually slow down toward the end of the day. If you make a reservation, and we cancel due to weather, we will contact you. Of course you can contact us anytime you have questions.
If we cancel skydiving jumps that day, we allow you to just pick another day for your Tandem Skydive.
Weather effects us only about 15% of the time, so choose your day and keep your fingers crossed for blue skies and puffy clouds. We hope to see you skydiving with us soon.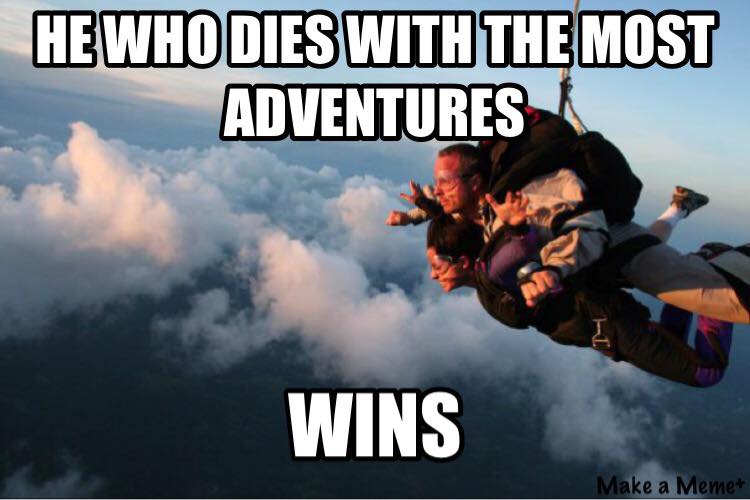 People decide to jump from a perfectly good airplane for many reasons. I always ask people what made them decide to make the big plunge so to speak. By far the number one answer is their Birthday. There is no better way to celebrate their special day then have an awesome adventure at No Limits Skydiving.
This week a young lady came alone for her Tandem Skydive at our West Point location. She said it was for her 40th birthday and she wanted to celebrate her one year of cancer free along with turning a major milestone age. She explained that she has had a rough few years and that the disease of cancer made her open her eyes to making the most of life. She told us she had finally made a trip to South America that she always had wanted. Now she wanted to make a skydive.
I love these type of skydives. Being able to share a special moment with anyone is what makes this job so amazing. I know how much this sounds like a motivational poster but life really does go by fast. make sure you take time to smell the roses. If you decide to enjoy the smell by jumping from an airplane, then we hope you choose No Limits Skydiving!