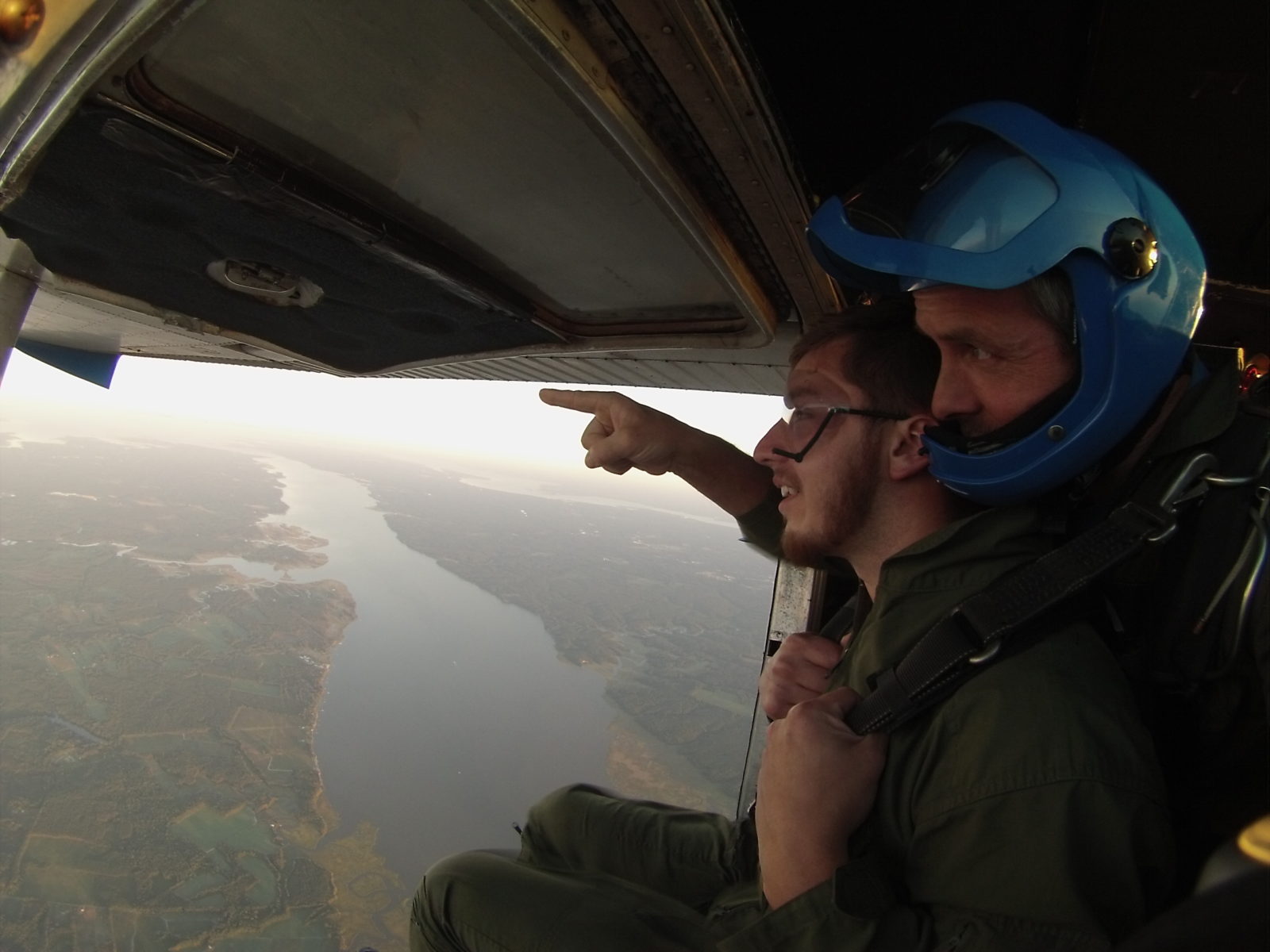 No Limits Skydiving does many skydiving demo shows and one of our favorite is to jump into the Flying Squirrels Baseball Games. The Squirrels are Richmond Virginia's Double A Baseball Team. On July 4th, staff members of No Limits Skydiving brought in the game ball along with the American Flag to start the game.
The owner of No Limits Skydiving lives in Richmond, VA so its always a special treat to make a jump over the city. Nothing beats being in free fall and being able to see your house.
We have also performed a skydiving show for the Redskins Training Camp opening day. Their training camp is located right in the center of the city near the Children's Museum. When we skydived into the event, we were able to meet Redskins Hall of Fame member Joe Theisman.
Richmond, Va is only 45 minutes from our West Point location so we of course are a natural fit for anyone in the vicinity who wants to make a skydive. We have taken thousands of people from Richmond on their Tandem Skydive. Its always a thrill to be out somewhere in the city and run into someone who remembers you as being their Tandem Instructor.
We are open 7 days a week, so if you are from Richmond and looking to make a Tandem Skydive, call us anytime to make a reservation or ask a question. Hope to see you soon!