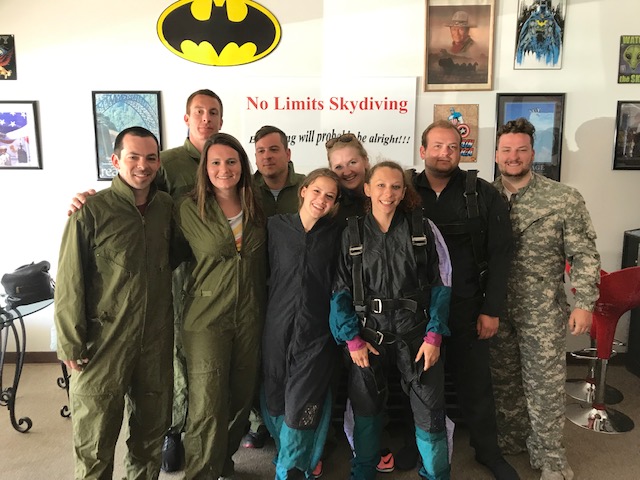 One of the questions we get every day is "What is the price and discount for group tandem skydives?"
The normal price is $220 for a skydiving jump and $60 for video or pictures.
The price for groups of 4-5 is $210 per jump and $50 for pics or video
The price for groups of 6-8 is $200 per jump and $50 for pics or video
The price for group of 9 or more is $190 per jump and $50 for pics or video.
There are no hidden fees or taxes that will surprise you once you arrive.
We are open everyday, so grab some friends and join us. This week, we took 9 members of a family skydiving who were vacationing in Virginia Beach, VA. They all came to our West Point location to make their first skydive. What a great time! We look forward to seeing you and your family soon.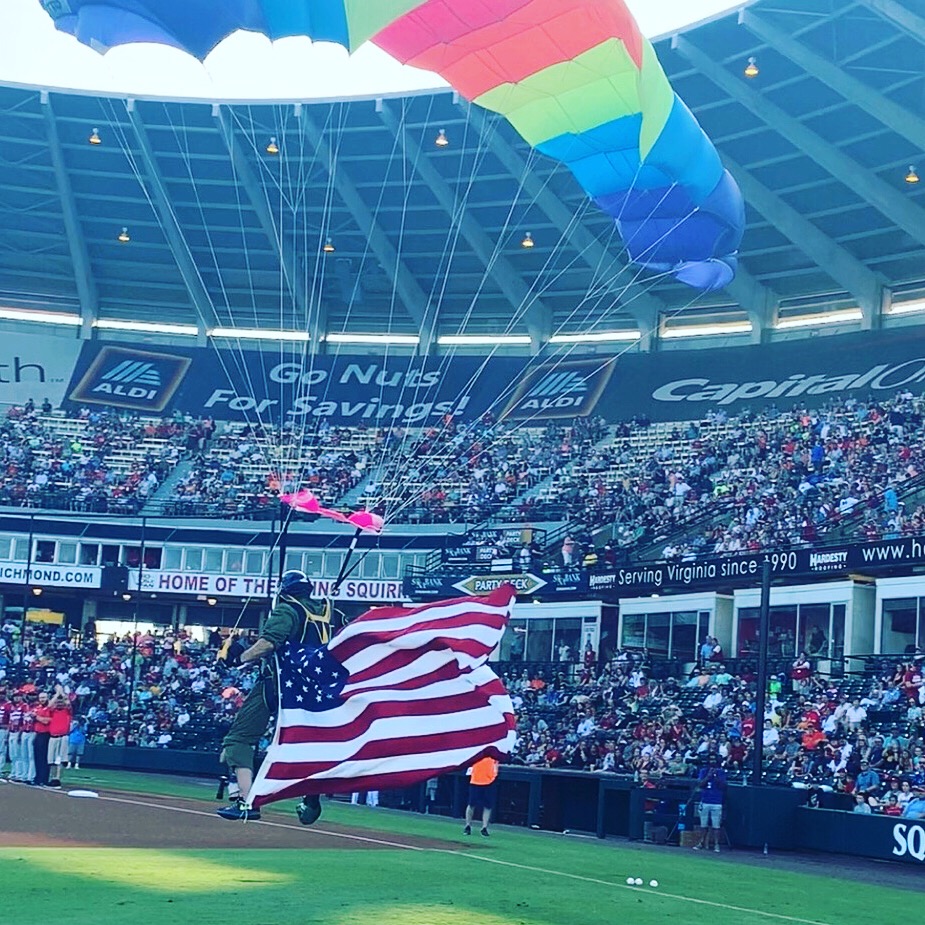 Staff members from No Limits Skydiving made a jump into the Richmond Flying Squirrels on July 10th, 2019. The All Star Game was held that day in downtown Richmond, VA.
We brought in the American Flag along with smoke trailing from us as we were in free fall.
Our next demo skydive takes place at VA Beach. We will be skydiving into a festival right on the beach, so make sure you're there!
It's summer time, so it's our busiest time of the year. Come join us for your skydive adventure soon.