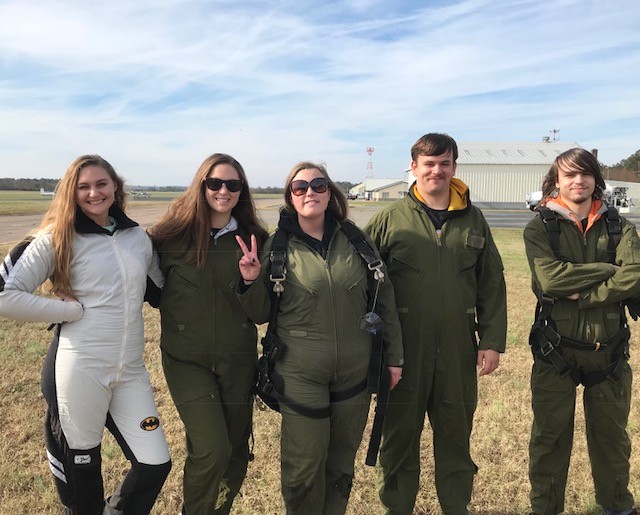 We often get calls about people wanting to bring a group skydiving. The main question we get is "Do you guys have a group discount?". Yes we do! For groups of 4-5, you will receive $10 off each skydive. The bigger the group, the bigger the discount. For groups of 6-8, you get $20 off each jump. Finally, groups of 9 or more get $30 off each jump. All groups will also get $10 off the video or pictures.
We are also asked how many people we can take. Bring as many people as you would like, we frequently have large groups from universities having over 15 people.
Don't have a group? No problem. Many times people are tired of waiting for their friends to go skydiving with them, so they come out alone. If you are skydiving alone, you are free to bring people to watch you jump. In fact, we encourage it. Come make your skydive in Virginia with No Limits Skydiving!
With Christmas right around the corner, what better gift than gift certificates to go skydiving? We have two convenient locations in Virginia for when you are ready to skydive with us. They are located in West Point, VA and Victoria, VA.