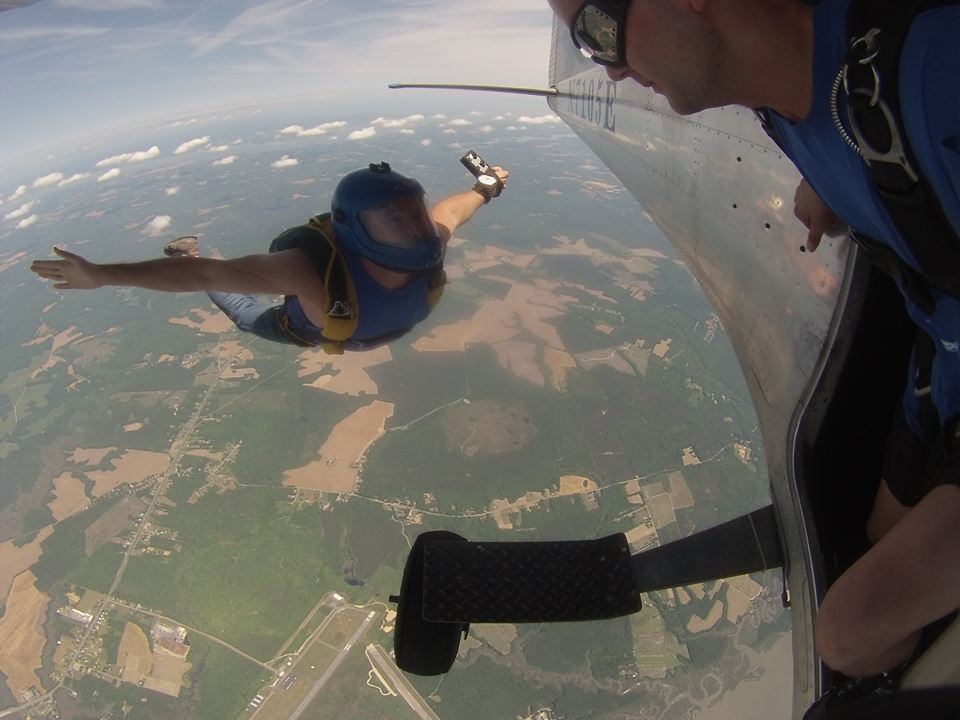 Come join us on June 24th at our West Point location for a fun day of music, food, planes, and skydiving. Middle Peninsula Regional Airport in West Point Virginia, will be holding their annual Fly-in and Bluegrass event. Its a great event and all proceeds will be going to the fight against cancer. Their will be all types of food and many Bluegrass Bands for the whole family to enjoy.
No Limits Skydiving will be jumping into the event with the American Flag at noon. Once we land we will be talking to the children and taking pictures. When we leave the plane we will be trailing white smoke while in free fall so the audience can watch us in decent. At 5,000 feet we will be deploying the large American Flag during the National Anthem. This event is for a great cause and its something the whole family will enjoy. No Limits Skydiving will also be giving discount Tandem Skydives all day.
We hope to see a great crowd on June 24th at our West Point location for Virginian's Bluegrass Fly-in.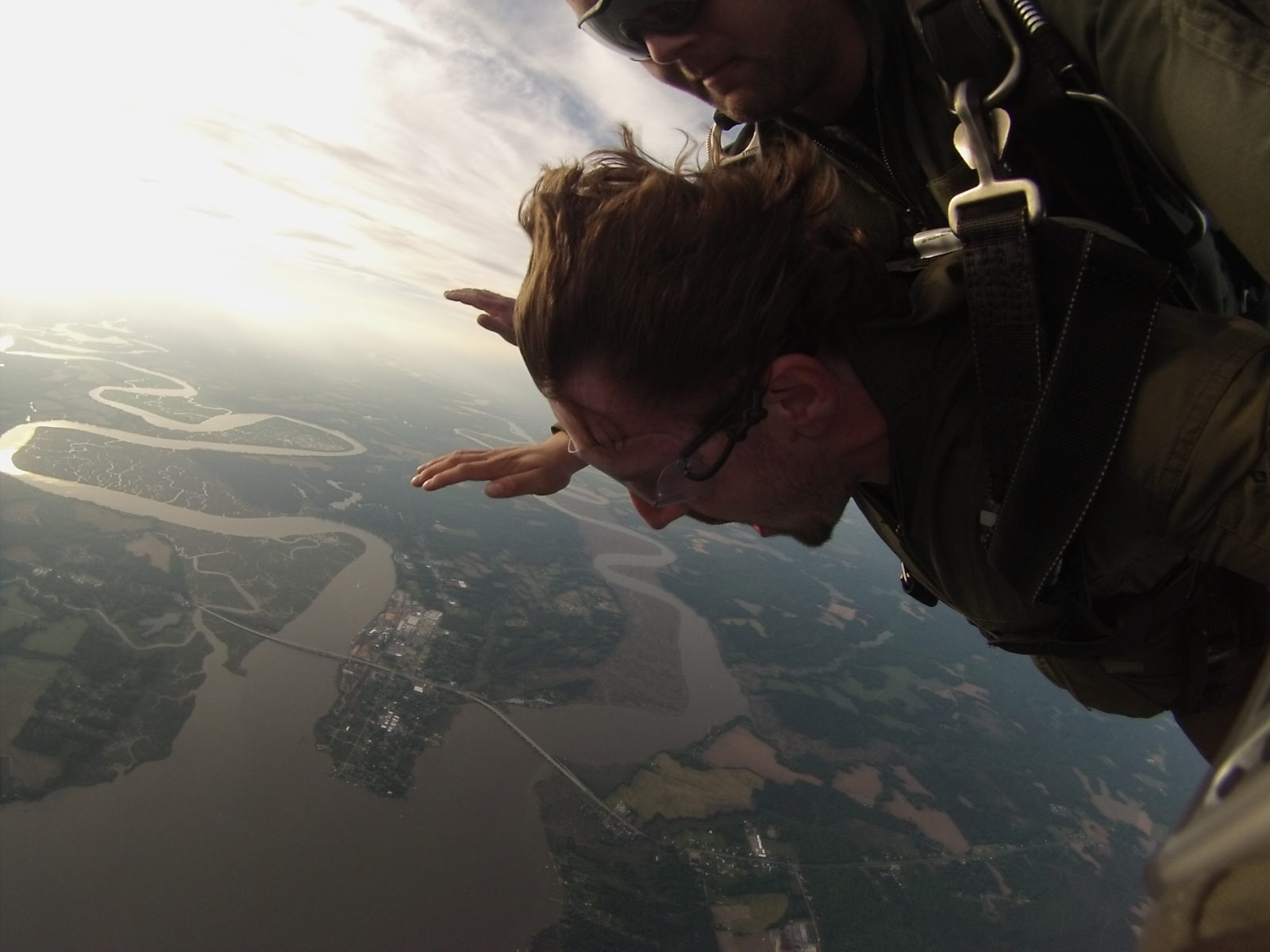 Join No Limits Skydiving at our West Point location on July 1st as we celebrate our nations independence.  We are having specials all day that Saturday. We would not have our independence or freedom if not for the military so all US Military active and veterans receive $20 off their Tandem Skydive. They will also receive an additional $10 off their video or pictures.
The owner of No Limits Skydiving is ex-military, and is the only Drop zone in Virginia that is ex-military owned.
On July 1st we will be serving FREE FOOD and DRINKS all day. Our manifest Robert Herman will be behind the grill so as soon as you land grab some food after your skydive adventure. We of course will be serving Freeze Pops all day ha ha. Nothing beats a Freeze Pop after jumping from a airplane.
Our instructors will be wearing patriotic outfits during the jumps. So you can make you skydive with Uncle Sam or Captain America.  Join the fun and bring your own 4th of July theme jump shirt and you will receive a FREE No Limits Skydiving Shirt.
We will start skydiving at 8:00 AM that day and the food will start being served at 11:00 AM  We hope to see everyone make their adventure come true by making a Tandem Skydive with No Limits Skydiving. Have a great holiday and summer.