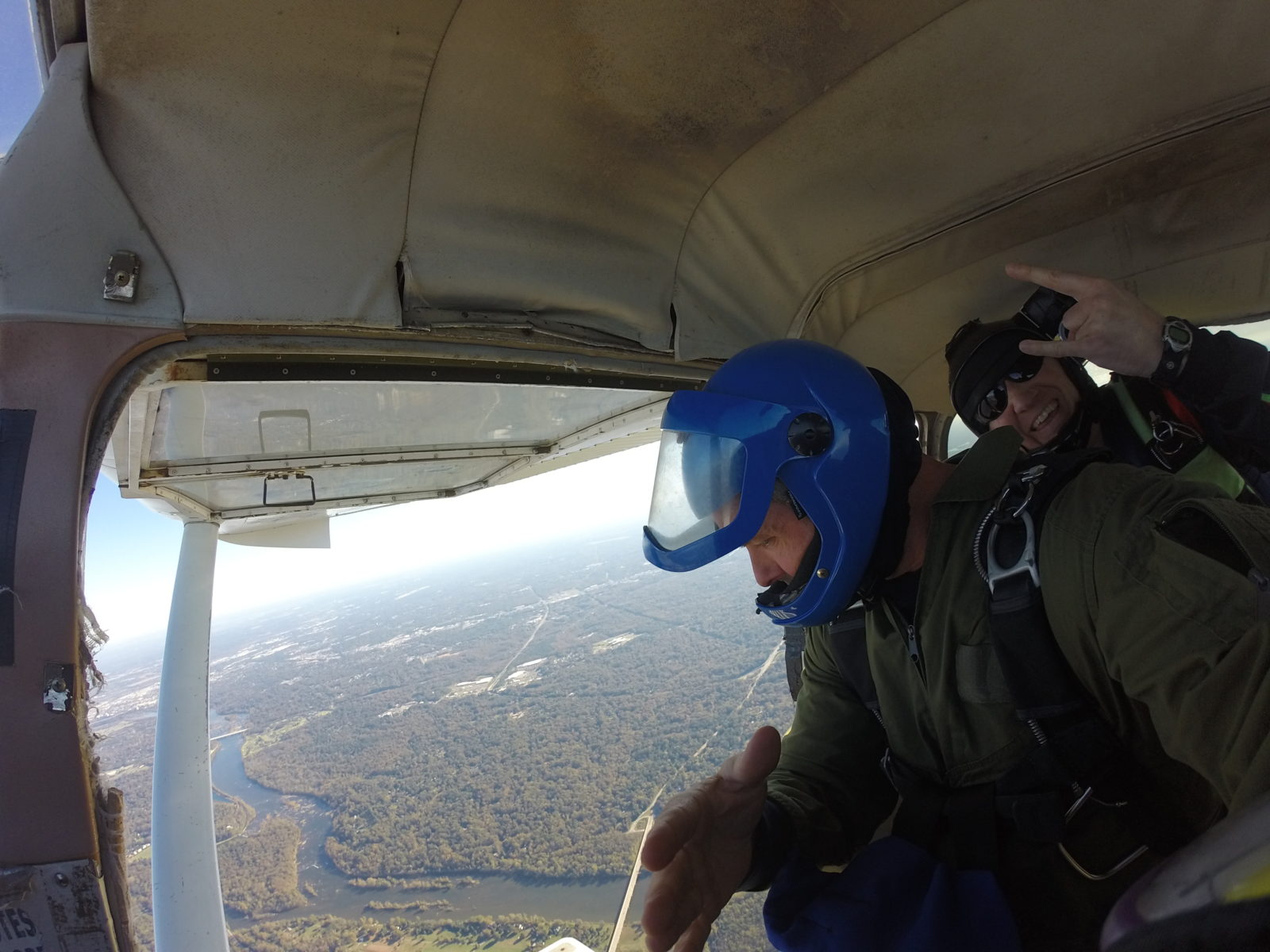 The first day of Spring is fast approaching. In honor of warm weather and the return of playing outside, No Limits Skydiving will be offering discounted Tandem Skydiving Videos or Pics. The normal price for video or pictures of your skydive is $60, but on the first weekend of Spring everyone will receive $10 off their choice of video or pictures.
Almost everyone wants to check skydiving off their bucket list, and the check off does not count unless you get proof. So come make a skydive with us on March 27th or the 28th and save $10 off your proof. This offer is good for either of our locations locations. Make your reservation either online or by phone at our new toll-free number 866-553-2915
Warm weather is almost here…come join us up in the sky for your adventure in Virginia.
Spring Time has arrived and with spring the start of Baseball Season is upon us. Richmond VA has a Double A Baseball Team called the Flying Squirrels. Nothing is more American than baseball, and the Richmond Flying Squirrels is a big hit in Virginia's capitol city.
No Limits Skydiving has been hired by this team to help kick off opening night. After the final out of the 9th inning No Limits Skydiving will be skydiving into the field with the American Flag right before the fire works show. Richmond Flying Squirrels always start their season with a end of the game fire works show for their fans. This year No Limits Skydiving staff members will add a little more excitement to the show with a skydiving demo.
Staff members of No Limits Skydiving not only provide the best Tandem Skydives in Virginia but they hold a Pro-Rating from the United States Parachute Association. This licence is earned by only the most qualified skydivers. The Pro-Rating allows these Professional Skydivers to perform Skydiving Exhibition jumps into stadiums all over the country. We have performed for major sporting events such as NASCAR, College Football and the Atlanta Braves.
Please make plans to attend Richmond Virginia's favorite Baseball Team on opening day. A great night of baseball and fireworks along with No Limits Skydiving bringing in the American Flag.
We hope to see you at the stadium and at Virginia's premier skydiving school for your skydive this year.